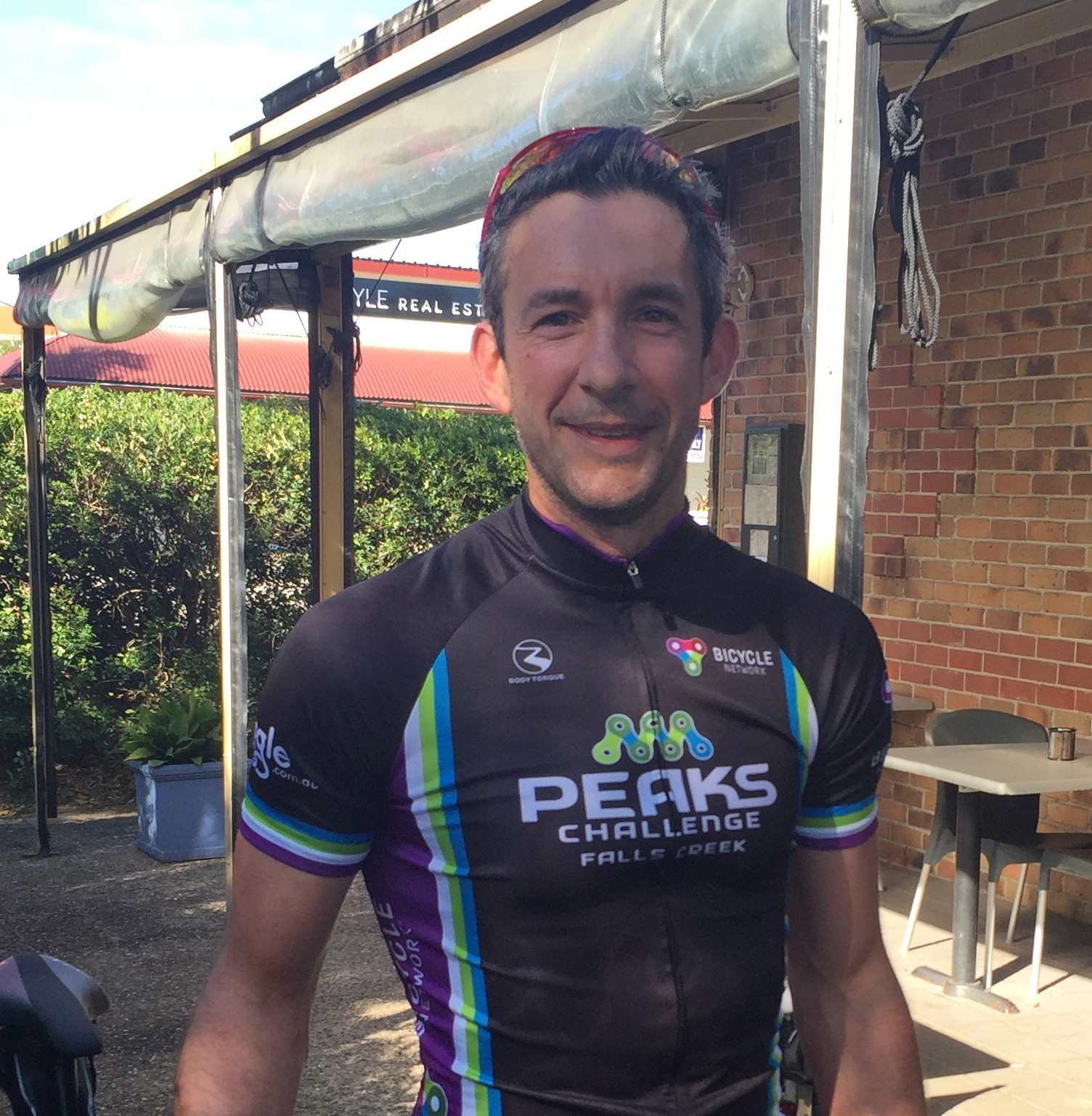 Nia, as a whole body conditioning practice, is a powerful addition to any exercise program and can be used effectively and efficiently to improve all-round athletic performance and expand body awareness. A Nia student in Brisbane, Paul, shares his experience of incorporating Nia into his weekly routine to enhance his speed and strength in the sport of cycling.
I first took up Nia around 4 years ago when my wife, Joanne, stepped out to teach at a local hall in Bulimba, Queensland. Coming from a background of soccer and other sports typically considered on the masculine side, Nia was somewhat confronting, especially given my own life long sense of self-consciousness around movement and dance.
At around the same time as taking up Nia, I rediscovered my passion for running. This led to a couple of triathlon seasons up and down the coast of Queensland. After a while of combining swimming, cycling and running, I settled on cycling as my main sport of choice. I'm well suited to it physiologically and mentally, plus the feeling of riding down hills at 70kph is totally exhilarating.
Cycling is a very linear and intense sport. Movement is restricted to a few areas of the body only and the motion of pedaling is repetitive; it's also intense from a cardiovascular perspective and can involve a lot of time at high heart rates. As I cycled more and more I got fitter and stronger….I attribute a lot of this to the complimentary movement of Nia, which introduced me to a greater range of movement, improved general posture, aligned mind and body, and strengthened the all-important gluteus maximus!
Efficient cycling is all about generating fluid power through an integrated motion, especially from the hips down. Nia taught me to generate the power from the hips and skeletal structure, integrating and engaging muscles and tendons as one.
A recent ambition of mine has been to cycle up the back, steep section of Mount Coot-tha in under 8 minutes. To do this, a cyclist has to be able to generate around 400 watts of power over the duration. Key to this is the ability to generate smooth, consistent power, delivered through controlled breathing …..what better way to prepare than to do a few Nia sessions.
Prior to setting out one morning to attempt this, I did a Nia 5 Stages session with Joanne, incorporating breathing and visualization exercises…..then jumped on my bike and headed to the hill. With body and mind aligned, I started off and stayed connected to power and breath. After reaching the top, I descended and headed home to check my time from the bike computer…..7 mins 59 seconds! That puts me at around 100th place from over 10,000 that have completed the climb (not that I'm at all competitive!).
Now I'm going to aim for the top 10 which means I need to get up there in under 6 mins 50 seconds …. More power, better alignment, controlled breathing and …. More Nia!
So, perhaps a different perspective on how the practice of Nia can be a great compliment and aid to those of us engaged in the traditional sports.