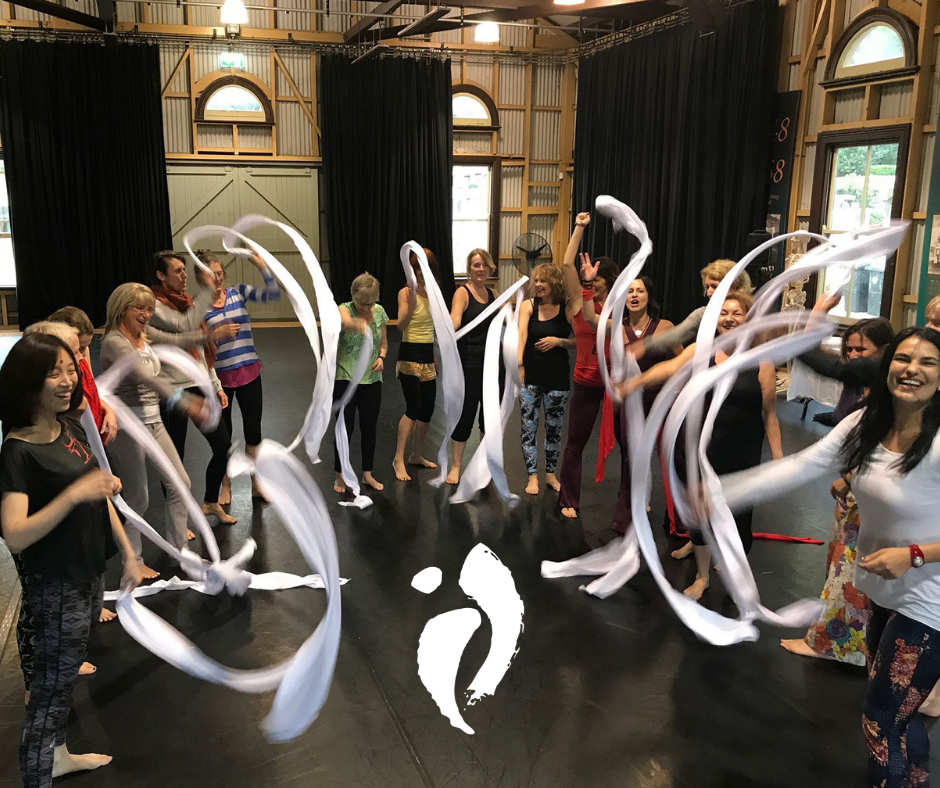 In this Blog Post, our President Helen Suchting, interviews Australia's White Belt Trainer, Sophie Marsh on all things White Belt.

You can watch the video interview here, or read about it below the video.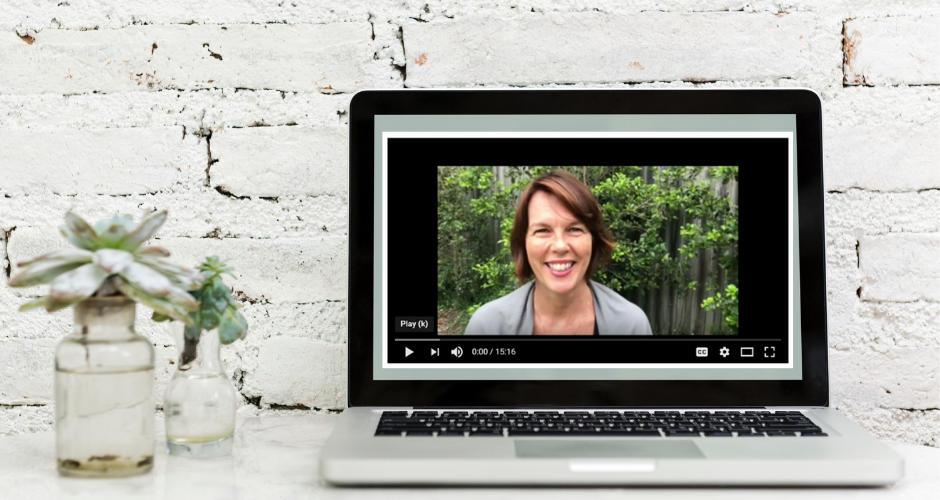 Nia Belt System
The Nia training system is modelled after the martial arts. A lot of Nia is inspired by martial arts, dance arts, and healing arts, and the Belt system comes from the martial arts where we have the White Belt, Blue Belt, Brown Belt, and the Black Belt laying the foundation of Nia's 52 principles. Different from the martial arts though, the Nia trainings don't have any kind of testing.
It's really just a way of inviting students to step into learning more about themselves, learning more about Nia and reaching their potential through this system.
What is White Belt Training?
White Belt is the first level of the training, and it is in this training that the 13 principles of Nia are delivered. The focus of the White Belt is the art of sensation. It's really about coming back to the voice of the body and receiving tools and practices and principles that help feel more embodied.
You can then choose how to use this somatic education. You can incorporate the training into your life, for transformation and personal growth or can choose to share Nia as a teacher.
What is the different between training for your personal development and teaching Nia?
We describe Nia as a workout, a practice, and a lifestyle, and Nia White Belt really reflects that.
Coming into the training, there are two paths that people tend to take, one is that personal growth and transformation path where they come in, desiring principles and practices to learn self-discovery, self-mastery, self-healing, and then the other part is for those who are excited by what Nia delivers and want to share that either as a teacher of classes or to integrate it into their existing profession.
The difference, really, as far as the White Belt goes, is that everybody comes into this foundational training, regardless of their intention, the White Belt is the entry point for everybody. Then from the White Belt, there are choices in terms of how you want to continue your Nia journey. If your desire is to be a teacher of the practice, then you can take out a year-long teacher membership, which is offered by our Nia HQ.
Through this membership, they receive a comprehensive business and marketing package, plus access to Nia TV. As a teacher, there's a lot of information, including education about embodying and sharing Nia through the Nia TV portal.
Sophie Marsh: Those who decide to step in for their own personal growth may even take out that teacher membership just so they have access to that incredible continuing education, but that's not required really. They can, from there, step back into their classes and really receive the richness of Nia's teaching in a more felt sense.
How long is the White Belt Training?
The White Belt training is a six and a half days in length. The days are full days, we step in and usually about 8:00 in the morning and finish at 6:00 PM.
The White Belt is about coming back to the body, to listening to your body, and to moving and participating in your level of ability and experience. There's no expectation of having to be super fit and there is no expectation of ever having done a Nia class before.
It really is for all ages, all levels of fitness and those who have never attended a Nia Class or those who have been attending classes for years.
Will I be dancing all day?
We're not going to be dancing and moving all day. Yes, they are long days but there's a blend of information, cognitive download of principles and practices and lots of really juicy education that is delivered while you're seated.
Then there's an opportunity, after receiving that information, to research it in your body. We take it onto the dance floor as a way of experiencing these principles so that we can then step out of the White Belt, knowing how to practice them in our own classes or in our own lifestyle.
Why is it important, more than ever that we get back into our bodies?
Many people come into the White Belt really desiring to come back to their body. In this very head-driven world it's very easy caught up in busyiness and over thinking and this leads to us blocking out the voice of the body and the messages our body is sharing.
The White Belt training is a reminder for us to really come back to the intuitive intelligence of the body, to the wisdom that is there and to be able to listen to that and understand it so that you can consciously respond to what your body is telling you.
Nia is a pleasure-based practice. It allows us to feel the senses of our body and choose a path of what feels good with the intention of igniting life force and really creating a sense of aliveness that comes when we choose pleasure as a pathway.
What elements of Body-Mind-Spirit do we find in the White Belt Training?
When Nia was created over 35 years ago by Debbie Rosas and Carlos AyaRosas, and one of their intentions in creating Nia was to create a body, mind, spirit practice. A practice that recognizes that we are more than just our body. White Belt elegantly addresses the body and yet acknowledging that we are more than just a body, that we have this incredible ability to think and perceive and to know and imagine and to visualize.
The White Belt begins to lay the foundations of Nia's pathway as a multidimensional practice, and it's focused on the body, but we also acknowledge that there is this thinking intuitive imaginative part to us, the mind, that we are feeling beings, and that when we move and dance, often, emotions will be evoked. There's nothing like music that can bring you back to a moment in time or a moment in time.
Nia consciously helps people to express, move and free emotions, and then the spirit is our uniqueness. Nia invites everybody to express their own unique way of being in their body and being in their life through their movements. It'd not a cookie-cutter practice. It's really an invitation for people to find their own unique expression of the practice.
What is the White Belt Community like?
One of the most beautiful elements of Nia that I've witnessed is this sense of community that evolves within the practice. Nia draws together amazing people of all ages and all walks of life. I guess the common thread is this desire to really live an embodied, authentic and expansive life. It is often people who are desiring to make a difference on the planet and they know that this needs tobegin with themselves.
When you bring a group like that together, something pretty magical happens.
I've never known a group of people to really authentically support each other in such a beautiful way as the Nia community. There's also no pressure to be part of something if that's not your thing. Everything is about choice in Nia. I really appreciate that there are these beautiful circles of community and ripples of change that are happening if you choose to be a part of that. At the same time, if you don't, that's okay too.
What would you say to those who are not really sure about attending White Belt?
I often get a phone call from someone that says;
"You're going to think I'm crazy, I've just read about Nia"
"I've just read about this White Belt thing," and just really called me
"I've never done Nia before"
"I've only done one class at a retreat, can I do this?"
It's that very felt sense of the pull, as Debbie Rosas would like to say, that we sense. "Follow that voice….Oh, there's something here for me.'"
Unfortunately, this other voice comes in. This voice of self-doubt, or the voice of maybe … A voice from our past, or a parent, or a family member. Often, we then sabotage that voice of yes with our "Oh, maybe I can't," or "Who am I to," or "Maybe I'm not supposed to yet."
I would say to trust the voice that says yes and also to pick up the phone and call me. If you have questions or concerns or wondering if I can actually do this, I'd love to talk with you and find out if the White Belt is the right path for you.
How do I sign up fro White Belt?
White Belt is a two-stage process.
The first part is to go onto the Nia Now website, and you'll see a tab that says training. From there, they can drop down to White Belt, and all the White Belts in the world are listed. In Australia, our next White Belt training is happening in Brisbane from the 7th to the 13th of January 2019.
There is another training already scheduled for May as well.
Clicking on the White Belt training that you would like to register for, you'll be asked to pay a deposit. Nia is a US-based company, th deposit is paid in US dollars and it's $799 to secure your spot in the training.
The second part to the registration is paying the final balance which is paid in Australian dollars here.
Can both women and men do the training?
White Belt is open to men and women.
My truth is that in Australia, most of the time, it's mostly women in the circles, just like in most Nia classes. Men are very welcome to join, but in most classes, the majority is women.
There's also no age limit. We've had students, teenagers who've joined us for the White Belt. Then we've also had people in their 80s complete the training here in Australia. Internationally, it's been taught to children as young as six, and I believe there are graduates who are in their 90s. A
Neither age or gender is a barrier.
What does a typical day look like at the White Belt Training?
We usually start at around 8:00am and we step in and create space through a beautiful practice.
From there, we'll do a class every day, and in between, we're receiving the practices and principles of Nia. Some of that time is spent seated. A lot of that time is spent on the floor or bring your own chair or cushion for comfort.
Then we're also then moving in a way that feels very sustainable to explore those practices in an embodied way.
There's a time of movement and time of stillness and by the end of the day, you're feeling full but not exhausted. Most people feel a new level of energy and aliveness that they didn't even know was possible.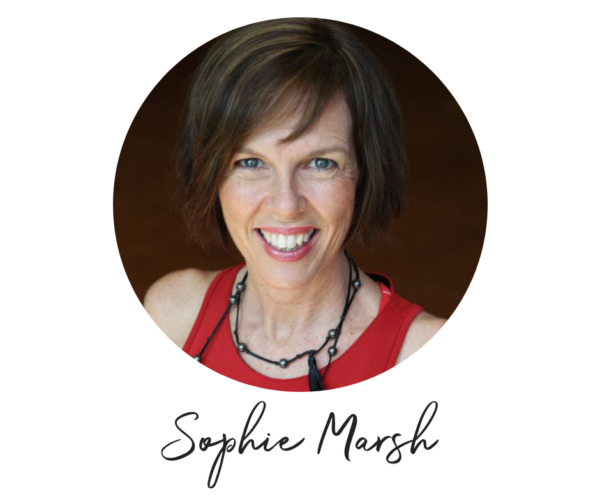 Sophie Marsh is Australia's only White Belt Trainer in the International Nia Training faculty and the first Aussie Black Belt teacher. She has completed the Nia White, Green, Blue, Brown and Black Belt trainings, the Art of Teaching (Level 1), Moving to Heal, 52 Moves and the Nia 5 Stages trainings. Sophie is based in Brisbane.
For over 18 years, she has guided and inspired people to reclaim their aliveness, fitness, well-being and sense of Self through Nia's body-centred movement and education. After living and training in the US, Sophie brought Nia home with her when she returned to Brisbane in 2004. She has been collaboratively building and leading an Australia-wide Nia community ever since.
In her classes, workshops, retreats and trainings, Sophie holds a welcoming and playful space for people of all ages and backgrounds to connect with their body's innate wisdom and joy of movement. Read more….