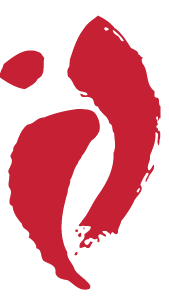 Are you ready to start 2018 feeling inspired to BE the best version of yourself, to listen more to your own inner wisdom, to understand your body's voice and learn how to move and live with more awareness, pleasure and purpose? For the first time in nearly 6 years, the Nia White Belt training in Brisbane 5-11 January will be led by two members of the International Nia Training Faculty – Laurie Bass from Portland Oregon and Nia Australia Trainer, Sophie Marsh.
This is a unique opportunity to receive even more from the 7 day intensive and to immerse in the incredible depth of knowledge and embodied practice that both of these women bring.  You'll experience first hand how Nia invites each person to bring their own unique essence, their Spirit, to the form of the practice. There are still spaces and it's not too late to sign up for this transformational week.  Register Now 
Can't make the whole training?  Don't miss the chance to come and dance with open classes held every day of the White Belt.  Everybody is welcome into the training "Joy Bubble".  These classes are shared in a way that is ideal for beginners as well as seasoned students.   
Need more info?  Contact ">Taryn Pallister 0410 964 806 or ">Sophie Marsh 0431 484 054