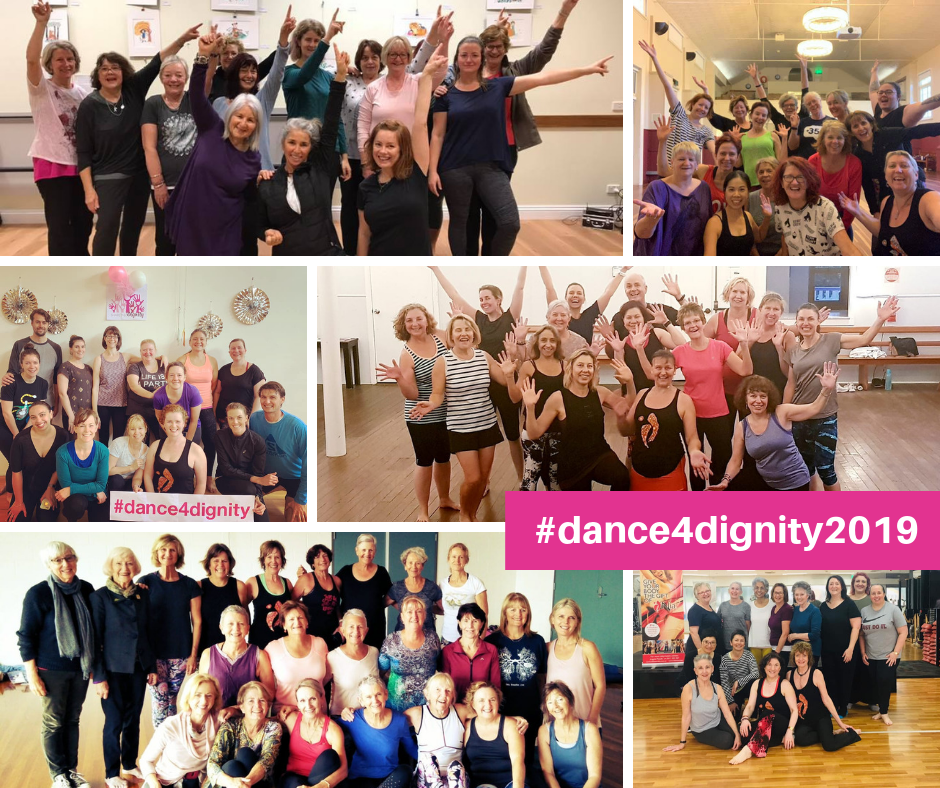 Earlier this year we saw the power of our Nia Australia commUNITY and this was demonstrated once again with grace and generosity as 26 community classes came together to #dance4dignity to raise much-needed funds for Share the Dignity.
Every day, 48,000 Australian women face another night with nowhere to call home.
Not only did this wonderful event raise money it also raised awareness of the issues faced by women and girls experiencing homelessness, domestic violence and period poverty.
#dance4dignity was a simple and fun way to make a real difference to the lives of women and girls in Australia experiencing period poverty.
We are so delighted to let you know we raised $6465 for Share the Dignity. This was our first year participating in this amazing event and we know it will be the first of many to come.
To celebrate this event we have put together this short video sharing some of the photos from our participating classes.
We look forward to seeing you on the dance floor next year!