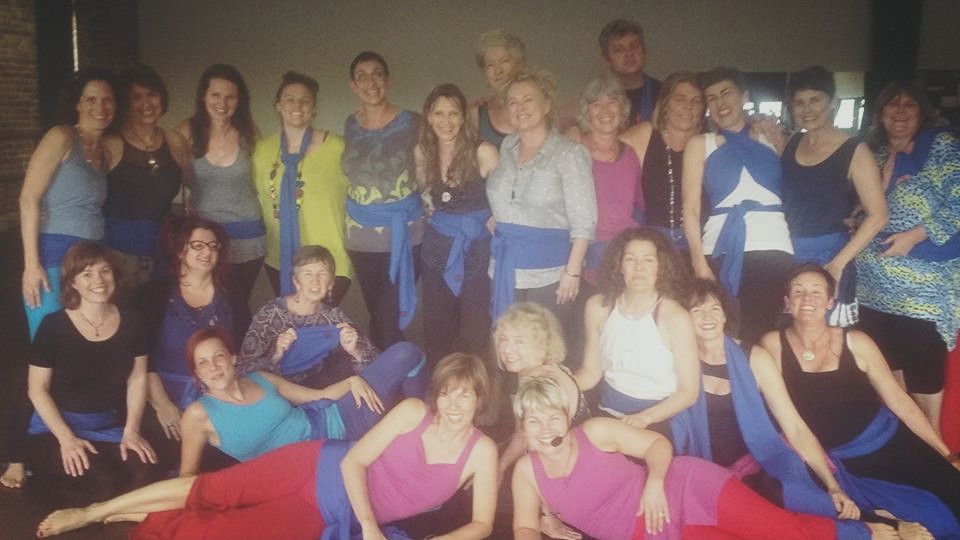 Blue Belt, the second level of Nia education, explores how to create healthy relationships through body-centred communication. This intensive introduces the 13 Nia principles (that follow the White Belt's 13 Nia Principles), which focus on the 4 realms of body, mind, emotions and spirit. While the White Belt curriculum focuses entirely on awareness of physical sensation, Blue Belt applies these skills to explore internal sensations as perceived through – but distinct from – physical sensations in the body.
Blue Belt Principle #1: The Joy of Being in Relationship, integrates the sensation of Joy with the awareness that Joy is something outside the self, which we can invite into our physical experience. As a result, we begin to deepen our ability to listen with clarity and sustain awareness of details outside our body.
Brisbane is hosting a Blue Belt Training with Ann Christiansen from 19-25 November, 2016.  Below you can read some reminiscences from previous Aussie Blue Belts…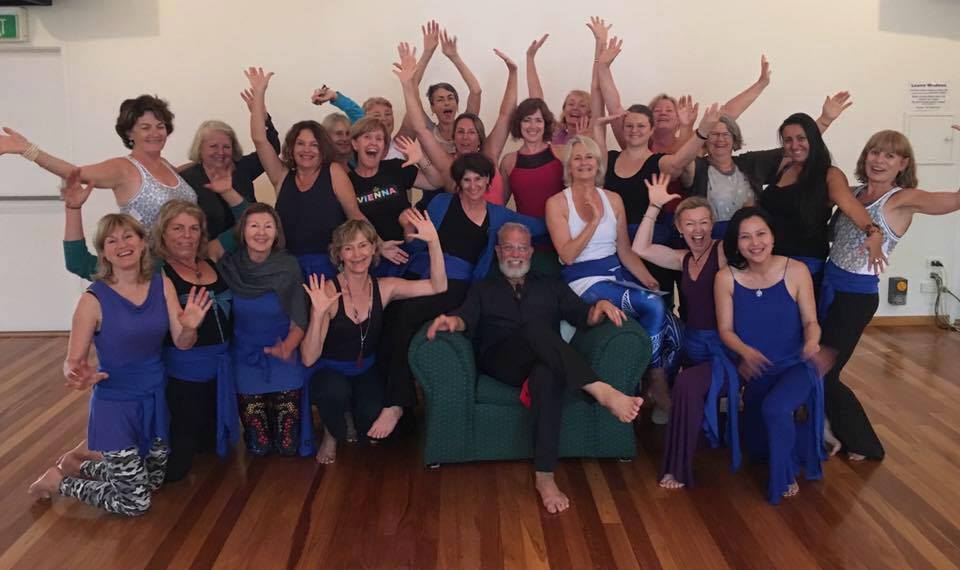 "Home from the long journey from Brisbane to Santa Barbara, steeped in the wondrous transformation of the Blue Belt in Myocum. Reeling in all of the moments of awareness and consciousness that brought all of us together in the tears and laughter. I am changed forever." 
Ken Gilbert, April 2016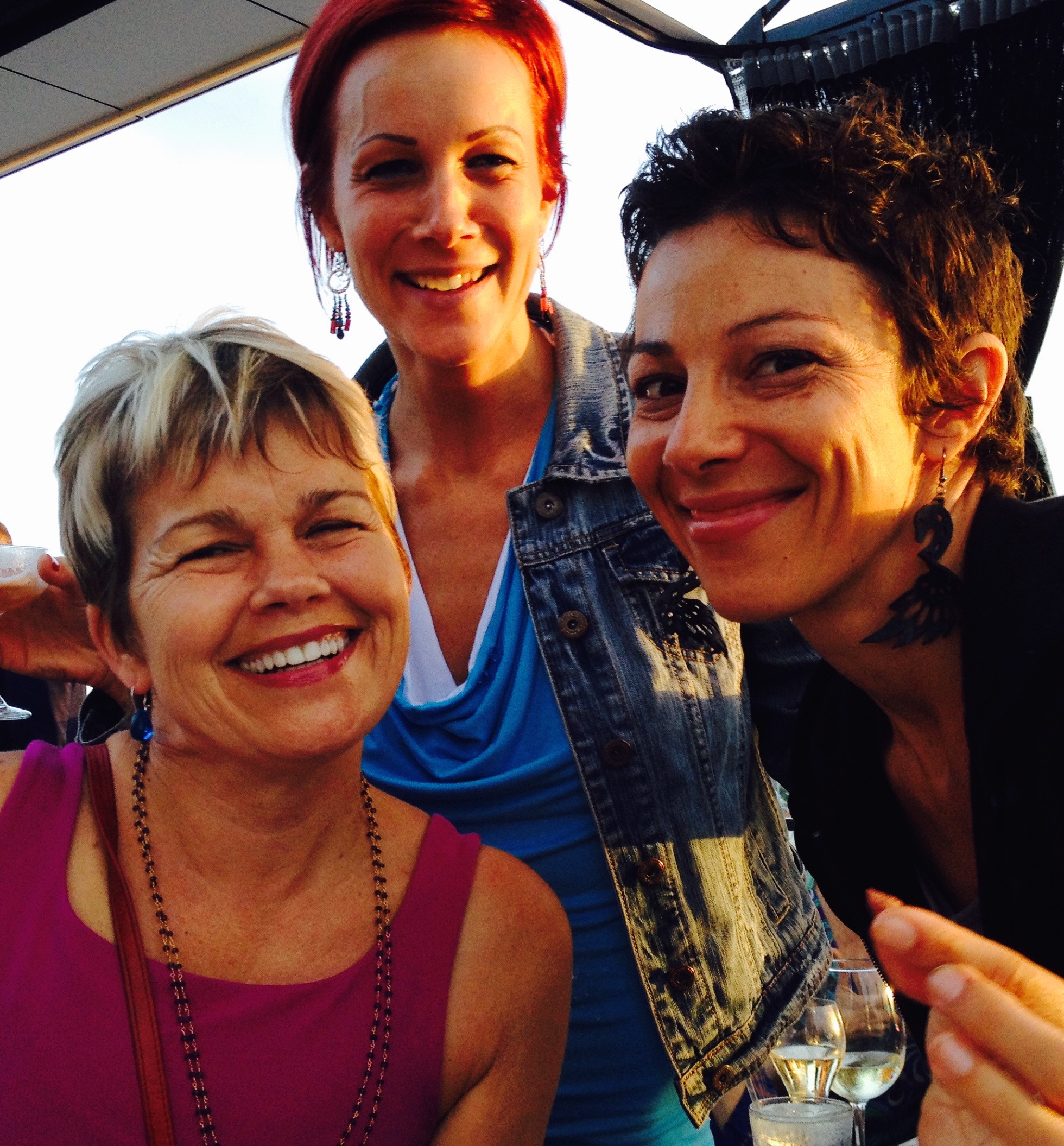 "The focus of the Blue Belt – Communication has certainly affected our time together. We never pushed anything, everything went smooth. We were clear about each other's desire. We used the tool of speaking with CLARITY! We constantly helped and encouraged each other outside of the training to bring these tools in to our daily life."
Viktoria Dohandi
Gratitude
Into the blue we hurl, we slide, wrapped in a blanket of self.
Are we yin are we yang, we are both, lead by Man
On a journey of touch, see, feel, listen … expand.
Ok 'Chicken' he says, we indulge, some delight
Some weighed with emotions, their boundaries pulled tight.
No holds barred, there are galvanized buckets to fill
We are keen and ready, through moments of still.
Our principles 13, we receive through 5 stages
The words in the voices, click, body engages.
Alone, together, with another we explore,
Insights are shared through discoveries galore.
Time to loosen and lighten, there's no need for panic
With a cast on her foot she could dance the titanic.
To be in the now, (past, present), yes both
Self forgiving, understanding, a witness of growth.
Shared a Fear, spoken a truth, not your everyday stuff
But with talents united, we evolve strong enough.
A feeling arises, a vibe, nothing's missed
I can sense in their eyes as we all get the gist.
Each one is protected to be who they are
And joy abounds when some travel far.
So we move and we dance, make it free just for me
In a world of our own, led with structure to see.
The art of Communication is key
There's a power in two and a power in three.
And suddenly it's over, it ended so fast
The space has been cleared, our guidance has past.
'I have left now, body', to recapitulate
Keeping precious my learnings and sharing my fate.
POEM BY Suzann James