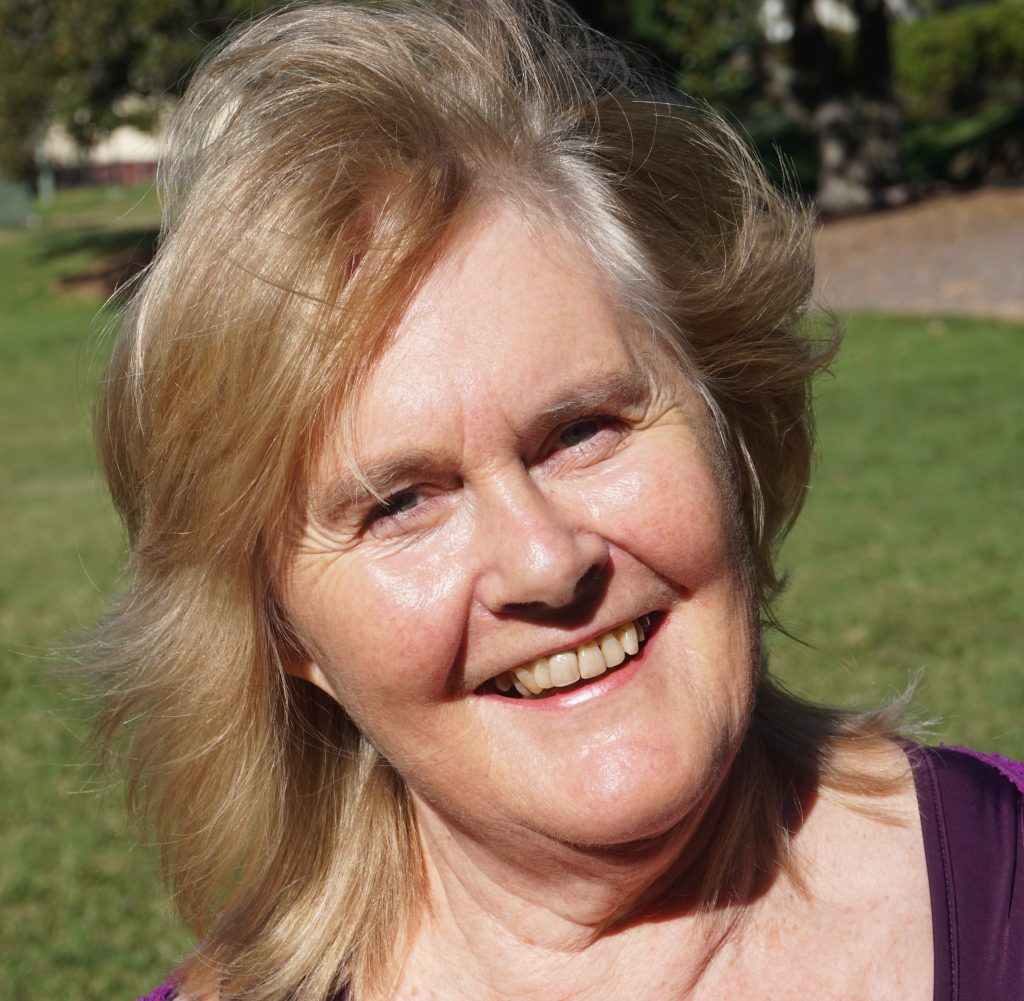 Biography
Patricia (Trish) has completed the White Belt training (twice!), The Art of Teaching Level 1 (Green Belt), The Blue Belt,  the Brown Belt plus several specialty trainings –  Nia Moving to Heal, Nia FreeDance, the 52 Moves, Nia Floorplay & the Nia 5 Stages.  
She has attended a Nia training retreat plus several playshops and immersions with International trainers. 
"I first discovered Nia in 2012 and immediately knew it was for me!  I have always loved to dance, learnt ballet & tap as a child, studied Modern Dance at Teachers College and had been looking for a movement/fitness practice that had more depth & would fulfill me on a more wholistic level than other local movement/dance practices.
I find that not only does Nia make me feel energized and alive at the end of each class but my mind, body, spirit & emotions feel more clear & in balance. I particularly love the self-healing aspect of Nia & am eternally grateful for the personal healing I have received from this unique lifestyle practice.   
Having a background of over 35 years as a personal development/life skills facilitator, teacher, speaker, counsellor & retreat facilitator,  I find that the Nia Technique perfectly completes my jigsaw puzzle  & beautifully complements my teachings with my 'Journeys of Self-Discovery' community group.   
I am excited to share my passion for Nia during my weekly classes, regular workshops & retreats and would love you to join me."   
Pricing and Details
New to Nia $30 for 3 classes (valid 6 weeks)
Casual Classes $20/$15 concession
Nia Australia Members $17
5 Class Pass $80 (unlimited)  $70 concession
10 Class Pass $150
Email:
Mobile: 0421 754 200 
Current Classes
| Location | Class Type | Time |
| --- | --- | --- |
| West End Croquet Club (WECC) community hall, 91 Cordelia Street, South Brisbane Queensland, Australia | Classic Nia | 9:30am - 10:30pm Saturday |
| West End Croquet Club (WECC) community hall, 91 Cordelia Street, South Brisbane Queensland, Australia | Nia Moving to Heal | 10:00am Monthly First Sunday |
| West End Croquet Club (WECC) community hall, 91 Cordelia Street, South Brisbane Queensland, Australia | Indoors Classic Nia | 5.00 - 6.00pm Monday |
| Musgrave Park, Cordelia Street, South Brisbane QLD, Australia | Classic Nia Suspended | 10:00am-11:00am Monday |
| 71 Russell Street, West End QLD, Australia | Classic Nia | 6:00pm - 7:00pm Wednesday |
| 71 Russell Street, West End QLD, Australia | Nia FreeDance | 6.00 - 7.00pm Monthly 2nd or 3rd Friday |
| 71 Russell Street, West End QLD, Australia | Nia Moving to Heal | 10.00 - 11.10 Monthly Sunday |