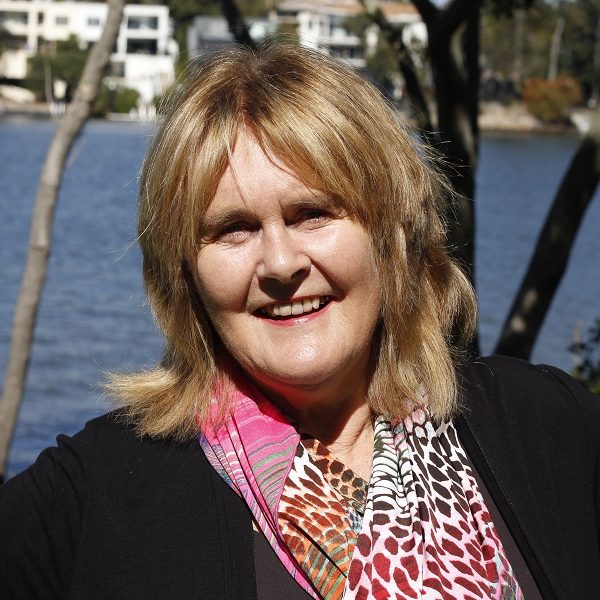 Biography
Patricia (Trish) has completed the White Belt training, The Art of Teaching Level 1 (Green Belt), The Blue Belt,  the Brown Belt,  the Moving to Heal training with the founder of Nia, Debbie Rosas plus the 52 Moves training.    
She has also attended a Nia training retreat plus several playshops and immersions with International trainers. 
"I first discovered Nia in 2012 and immediately knew it was for me!  I have always loved to dance and had been looking for a movement/fitness practice that would fulfill me on a more holistic level than other movement/dance forms.
I find that not only does Nia make me feel energized and alive at the end of each class but my mind, body, spirit & emotions feel more clear & in balance. I particularly love the self-healing aspect of Nia.  
Having a background of over 35 years as a personal development/life skills facilitator, teacher & counsellor, I find that Nia  perfectly completes my jigsaw puzzle  & beautifully complements what I teach with my 'Journeys of Self-Discovery' community group. .  
I am excited to share my passion for Nia during my weekly classes & retreats and would love you to join me."   
Pricing and Details
New to Nia $30 for 3 classes (valid 1 calendar month)
Casual Classes $18/$14 concession (Nia Australia Members $15)
5 Class Pass $75  (valid 2 months) 
10 Class Pass $140 (valid 3 months)
Unlimited Monthly $130 (valid 1 calendar month)  Up to 15 classes a month!  
Fridays – Outdoors in Musgrave Park, West End 
Saturdays – Outdoors Weekly on the lawn at West End Croquet Club 
Sundays  – Weekly –  Moving to Heal Online $10
NB.  CURRENTLY I HAVE 3 CLASSES A WEEK ONLINE (SEE ONLINE TAB) –
MONDAYS 5PM, THURSDAYS 9.30AM, SUNDAYS 10.00AM 
FRIDAY 10.00am  & SATURDAY MORNING 9.30am OUTDOORS 
CONTACT ME TO RESERVE YOUR SPOT.  
Email:
Mobile: 0421 754 200 
West End Croquet Club
West End Croquet Club (WECC) community hall, 91 Cordelia Street, South Brisbane Queensland, Australia
For Nia feel free to wear any exercise or comfortable clothing that makes you feel good & free to move.  Bring along a water bottle and a towel or yoga mat.  
Nia is designed to be practised barefoot.  If there are any physical reasons not to practise barefoot, soft sole shoes can be worn.  
Classic Nia is a joyful, low impact, movement class inspired by soul-stirring music.  Nia's unique blend of martial arts, dance and mindfulness gives you an energising cardio workout that benefits – body, mind, emotions, and spirit.  You will be guided to listen to your body and practice being with sensations of pleasure and ease.  Adaptable for all ages and fitness levels.  Nia meets you where you're at and invites you to move in your own body's way.
Moving to Heal class experience supports people dealing with a wide range of therapeutic issues including injury,  trauma, grief, and illness.  While moving to music, you will be guided to slow down and personalise movement for your body's way while focussing on feeling better.  Can be adapted for those needing a chair.
Musgrave Park South Brisbane
Musgrave Park, Cordelia Street, South Brisbane QLD, Australia
Next to the BBQ area behind the Crocquet Club – Musgrave Park South Brisbane Qld 4101
Class is weather permitting.
Options:
Towel or Yoga Mat
Soft Sole Shoes
Chair
Water Bottle
Sunscreen 
Hat