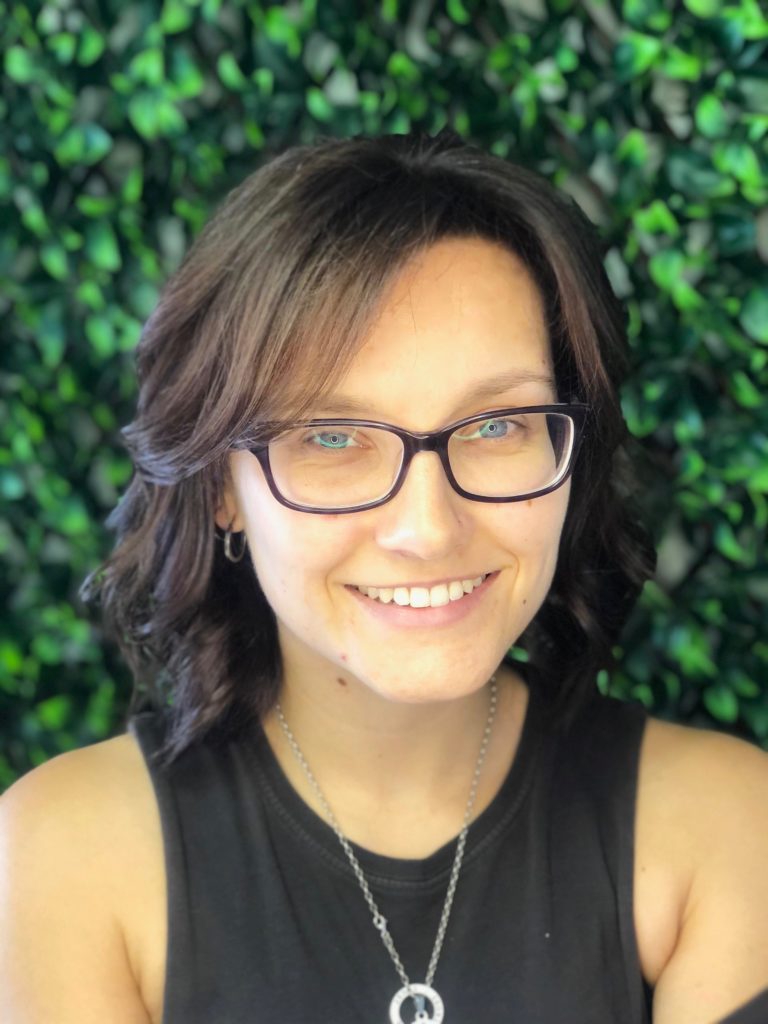 Biography
I discovered Nia in 2015 and fell in love with it immediately!
Growing up, I had a strong dislike for sport and exercise. I was uncoordinated, picked last for team sports and even had a phobia of balls! All this changed (many years later) when I was introduced to Nia!
In January 2019, I completed the Nia White Belt Training in Brisbane and stepped into teaching multiple Nia classes a week soon after. Since then, I have also completed the Nia Blue Belt, 5 Stages and Moving to Heal Trainings and continue to advance my somatic learning, both in Nia and as I dance through life.
Nia has brought me home to my body. The White Belt Training helped me to establish a loving relationship with my body and my experience proved to me that Nia is adaptable to ALL levels and abilities. EveryBody can do Nia! One of the greatest joys in my life is teaching Nia classes at aged care facilities around the Gold Coast.
To my classes I bring authenticity, after all, Nia welcomes us as we are. Together we play, while we move and heal. It lights me up to see students laughing and connecting with each other on a deep level, before, during and after class.
There are many reasons I teach Nia. Perhaps what I love the most about sharing Nia is witnessing the transformation in people from the moment they step into class to the moment they step out.
I invite you to come and play!
A bit more about me:
I am a certified Feng Shui Master, I love singing and I am a cat mumma.
I have a Bachelor of Arts majoring in Chinese (language) and International Relations. I also completed a concurrent Diploma in Languages in French. Additionally, my studies included Positive Psychology and Music and Health.
Current Classes
| Location | Class Type | Time |
| --- | --- | --- |
| Bert Swift Community Centre, 11 Centurion Crescent, Nerang QLD, Australia | Classic Nia | 9:30am - 10:30am Saturday |
| 33 Fremar Street, Broadbeach Waters QLD, Australia | Classic Nia | 6:00pm-7:00pm Thursday |
| 91 Hansford Rd, Coombabah QLD 4216, Australia | Classic Nia | 10:00am-11:00am Monday |
| Robina Community Centre, Robina Town Centre Drive, Robina QLD, Australia | Classic Nia | 6:00pm-7:00pm Monday |
| Burleigh Waters Community Centre, Christine Avenue, Burleigh Waters QLD, Australia | Classic Nia | 8:00am - 9:00am Tuesday |