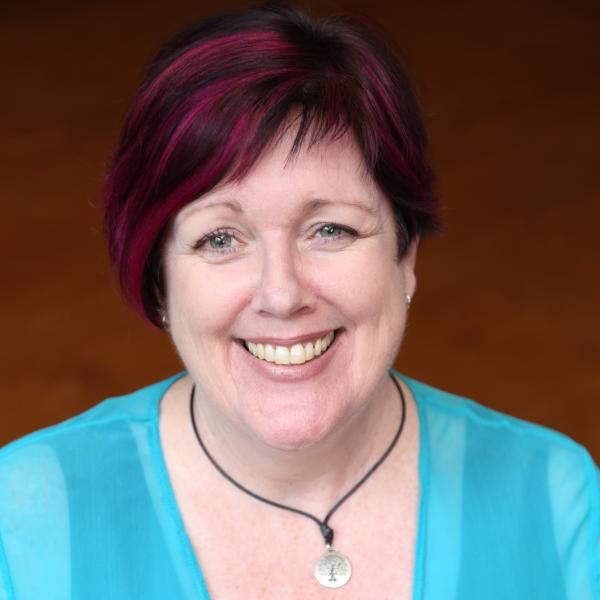 Biography
---
Tracey has been dancing Nia since 2006 & teaching Nia since 2009, completing the Nia White, Green, Blue and Brown Belt trainings as well as the Nia FreeDance & Moving to Heal trainings & is passionate about sharing the bountiful gifts of Nia with WOMEN of all ages, sizes & fitness levels.
"The happiest moments of my childhood were filled with the joy of self-expression through music & dance.  What a thrill it was to discover 'Nia' in my forties & to indulge my passion for expressive dance movement once again & in a way that my mature body loved & could sustain.
With each successive class, I began to MOVE, CONNECT and SENSE my way to a state of playfulness, strength, vitality & joy. I began listening to my body again and allowing it to guide and inform me. I reclaimed forgotten aspects of myself and literally 'found myself' in the dance.
Nia is a fitness practice like no other. Nia is dance fitness with SOUL.  I invite YOU beautiful woman, to move & dance to inspiring music, reconnect to your body, mind, emotions & spirit  …….'find yourself in the dance'.​
Although Nia is not gender specific, Tracey currently chooses to offer Nia classes/ & events specifically for WOMEN.
Tracey is also qualified as a Sound Therapist, Ageless Grace Educator, Reiki Master & Counsellor specialising in Expressive Therapies. Click on the  'Sound & Movement Alchemy' link for more details.    
Pricing and Details
Happy New Year everyBODY.  Our Nia classes recommence on Saturday 23rd January! 
Tracey's classes are exclusively for women & bookings are essential due to Covid-19. To register please TEXT MESSAGE Tracey on 0407 150 362. 
Classic Nia: 
Sat: 8:30 – 9:30am
Classic Nia (by fairy lights):
Wed: 6:00 – 7:00pm
(2nd, 4th & 5th Wednesdays of month)  
Nia FreeDance (by fairy lights):
Wed: 6:00 – 7:00pm
(1st & 3rd Wednesdays of month) 
CLASS FEES:
Casual:  $23 / $18 concession
'6 class' Nia Frequent Dancer pass:  $105 / $90 concession (2 month expiry)  
'10 class' Nia Frequent Dancer pass:  $160 (3 month expiry)
Payment by cash or EFT:  
Commonwealth Bank   
BSB: 064 139    Acct: 1022 4607   (**Please use YOUR NAME as a reference when paying by EFT)    
Contact details: 
Mobile:  0407 150 362
Email: 

Venue:  Classes are held in modern, air-conditioned venue with ample off-street parking in carpark beside hall. 
Directions: If traveling inbound on Ipswich Road, stay in left hand lane to avoid Clem Jones Tunnel.