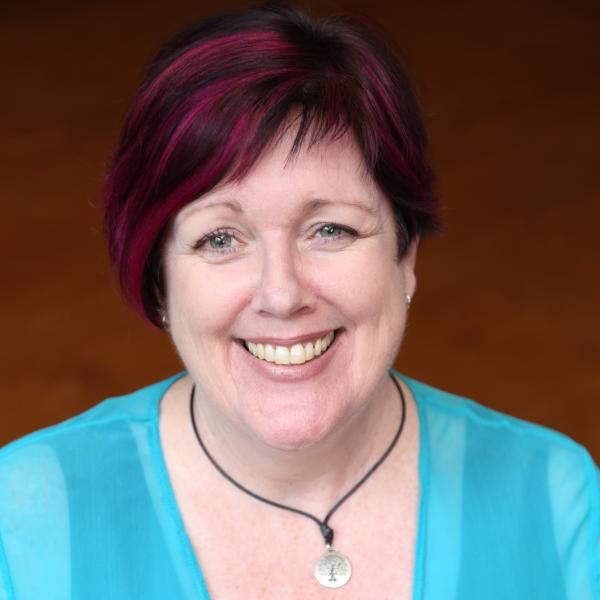 Biography
---
Tracey has been dancing & loving 'Nia' since 2006 & teaching Nia classes, workshops & retreats since 2009, completing the Nia Technique  – White, Green, Blue and Brown 'Belt' trainings as well as the Nia FreeDance training.
Tracey is deeply passionate about holding a 'come as you are' inclusive space, whilst sharing the bountiful gifts of Nia with WOMEN of all ages, co-ordination & fitness levels. Two left-feet are more than welcome!
"Nia is a fitness practice like NO OTHER!  Nia is a joy-filled, expressive, dance-fitness practice, with lashings of SOUL. I truly value the opportunity Nia provides to not only increase my physical fitness & mental wellbeing but also to mindfully reconnect to my body, my heart & my spirit, releasing stress, energising & liberating my vitality and supporting me to dance 'my way' into being more ME. I invite YOU beautiful woman, to be inspired and reconnect to yourSELF in your dance.​"   – Tracey 💗
Although Nia is not gender specific, Tracey currently chooses to offer Nia classes/ & events specifically for WOMEN.
Tracey is also qualified as a Group Sound Therapist,  Zumba Gold Instructor, Ageless Grace Teacher & Counsellor specialising in Emotional Release Counselling using Sand-play & Expressive Therapies.
Pricing and Details
Tracey's classes are exclusively for women!    BOOKINGS ARE ESSENTIAL via TEXT message on 0407 150 362! 
IN-PERSON CLASS:
Sat 8:30 – 9:30am Classic Nia (+ optional coffee & chat @ local Cafe after class)
CLASS FEES:
10 class pass $170; 
5 class pass $90
Casual $22/ $17 (concession)
'Nia-Newbie' – 3 classes for $40
(All class passes – have unlimited expiry!)
Payment by cash or Bank Transfer. 
BSB: 064-139    Acc: 1022-4607  
Please REFERENCE your name & send confirmation email when paying by Bank Transfer. 😊 

Mobile: 0407 150 362    Email: 
Nazareth Lutheran Hall
Nazareth Lutheran Church, 12 Hawthorne Street, Woolloongabba QLD, Australia
For Nia feel free to wear any exercise or comfortable clothing that makes you feel good and free to move.  Bring along a water bottle and a towel or yoga mat for floor play. 
Nia is designed to be practised barefoot.  If there are physical reasons not to practise barefoot, soft sole shoes can be worn.
Classic Nia is a joyful, low impact, movement class inspired by soul-stirring music.  Nia's unique blend of martial arts, dance and mindfulness gives you an energising cardio work out that benefits – body, mind, emotions, and spirits.  You will be encouraged to listen to your body and practice being with sensations of pleasure and ease.  Adaptable, for all ages and fitness levels.  Nia meets you where you're at and invites you to move in your own body's way.