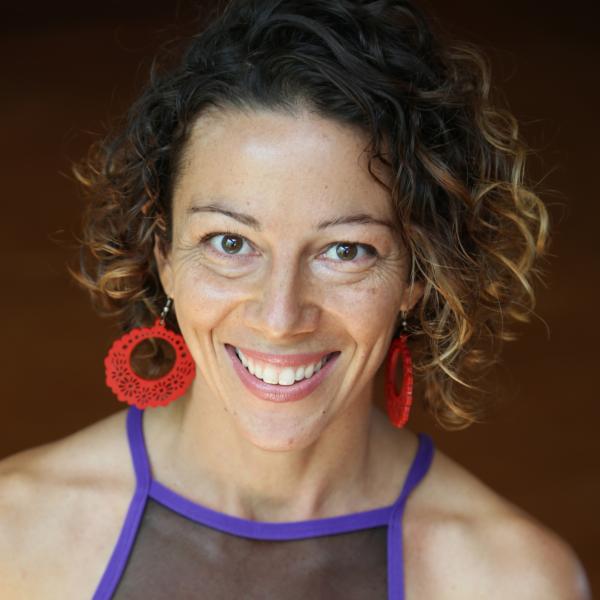 Biography
Taryn has completed the Nia White, Green, Blue, Brown and Black Belt trainings and the Nia 5 Stages training. Taryn is based in Carrara, Gold Coast, Queensland.
Taryn's passion is creating space for self-liberation through conscious embodiment and authentic expression. Her own spirited journey to find freedom inspired her to travel around the world training in many modalities. She is a Nia Black Belt, Nia 5 Stages teacher, Yoga and Yin Yoga teacher, Dancing Freedom Inspired teacher, Kahuna Bodyworker, Remedial massage therapist and is currently studying Somatic Therapy and Bachelor of Psycological Science at University. She is an experienced retreat facilitator, running retreats locally and internationally, as well offering classes on a weekly basis to Australia's largest and most awarded retreat location Gwinganna and classes in the Tugun, Kingscliff and Brunswick Heads communities.
Nia has transformed Taryn's body and her life and she loves sharing movement as medicine. Her classes will bring you deeply into your body, inviting you to feel to heal. She is gifted at guiding participants into a place of powerful connection between body, mind, emotions and spirit.
"Taryn has the unique gift of creating a sacred safe space for participants encouraging them to explore and let go." Kylie Lowe, Co-Founder, Joining Hands.
Pricing and Details
Pricing: Casual $20/concession $18, Class pass $90 for 5 classes (2 months expiry), New to Nia $33 for 3 classes (1 month expiry), Licensed Nia teachers $17.
Monday morning and Saturday classes are taught alternate weeks with Rebecca Kelly.
Current Classes
| Location | Class Type | Time |
| --- | --- | --- |
| Tugun Progress Hall, 431 Golden Four Drive, Tugun, QLD 4224 | Classic Nia | 9:00am - 10:00am Wednesday |
| Tugun Progress Hall, 431 Golden Four Drive, Tugun, QLD 4224 | Classic Nia | 5:30pm - 6:30pm Monday |
| Brunswick Heads Primary School, 2 Fingal Street, Brunswick Heads, NSW 2483 | Classic Nia | 9:00am - 10:00am Saturday |
| 81 Marine Parade, Kingscliff NSW, Australia | Classic Nia | 9:00am - 10:00am Monday |
| Brunswick Heads Memorial Hall, 22 Fingal Street, Brunswick Heads NSW, Australia | Classic Nia | 9:00am - 10:00am Thursday |