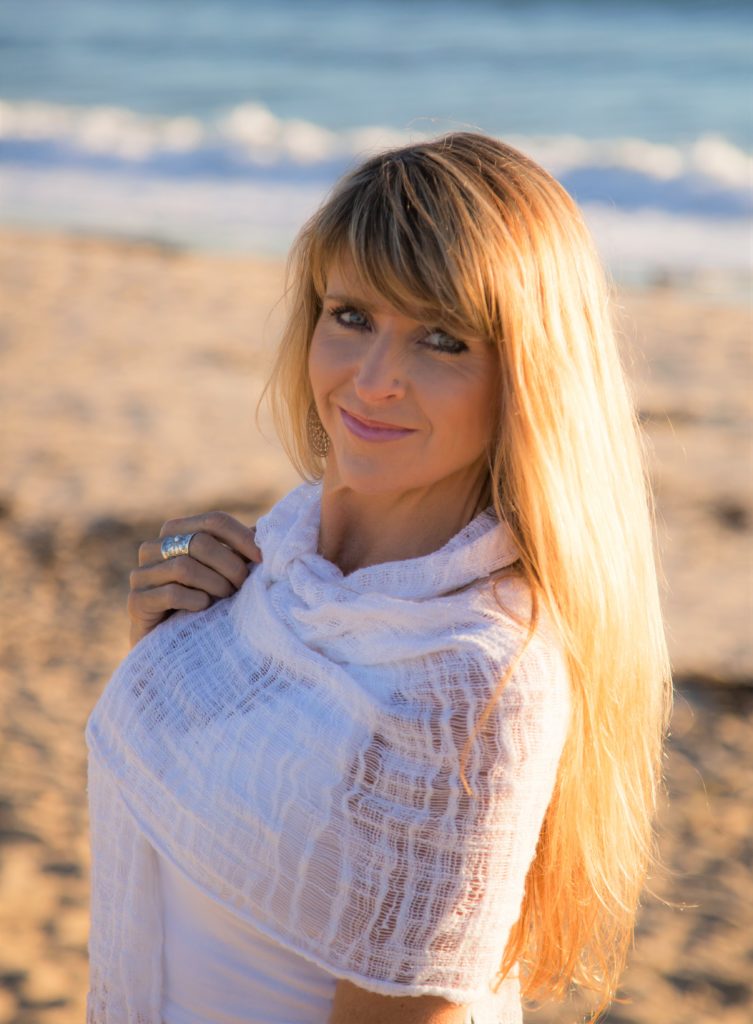 Biography
Rebecca has completed the Nia White, Green, Blue, Brown and Black Belt trainings. A vibrant conscious movement facilitator and Energy Alignment Guide, she has dedicated her life to the study of embodiment, self healing and Movement as Medicine. 
The third Australian to achieve the Nia Black Belt, Rebecca has been practicing Nia since 1999. Through her transformational dance journey's she lovingly guides students to connect to their inner power, intuition and innate body wisdom. She supports others to discover and express their authentic self – both on and off the dance floor. 
Rebecca lives in the beautiful Northern Rivers region and teaches weekly Nia classes in the Kingscliff and Byron Shire Nia communities.
A highly experienced facilitator offering retreats, masterclasses and playshops in Australia and internationally, Rebecca loves to share the power and passion of Nia in the corporate sector with well-being workshops and events.
Rebecca offers weekly classes in the Gold Coast at Eden Health Retreat, Australia's longest established health retreat. She is a guest facilitator at Gwinganna, Australia's largest and most awarded spa location. 
In 2018 Rebecca presented at Seven Sisters Festival, the largest women only health and personal development festival in Australia. Her greatest passion is to celebrate, educate and inspire women to love and accept all parts of themselves through the gift of their Body.  
"Movement is my Medicine and in Nia I have found my Body's Way. It uplifts and grounds me, energizes and balances, filling me with a sense of grace and power. Join me on the dance floor: I look forward to moving with you soon in Joy and dynamic ease."
Pricing and Details
Pricing: Casual $20/concession $17 (healthcare holders and seniors), Class pass $85 for 5 classes (2 months expiry), New to Nia $33 for 3 classes (1 month expiry), Licensed Nia teachers and under 18 $15.
Pleas contact Rebecca directly for corporate rates and personalised workshops and services.
Monday and Saturday classes are taught alternate weeks with Taryn Pallister.
No bookings required, join anytime, everybody welcome!
Mobile: 0423 659 589
Current Classes
| Location | Class Type | Time |
| --- | --- | --- |
| Kingscliff Community Hall, Marine Parade, Kingscliff, NSW 2487 | Classic Nia | 9:00am - 10:00am Monday |
| Kingscliff Community Hall, Marine Parade, Kingscliff, NSW 2487 | Classic Nia | 9:00am - 10:00am Friday |
| 3 Federal Drive, Federal New South Wales, Australia | Classic Nia | 9:30am Thursday |
| Brunswick Heads Memorial Hall, Fingal Street, Brunswick Heads NSW, Australia | Classic Nia | 9:00am Saturday |