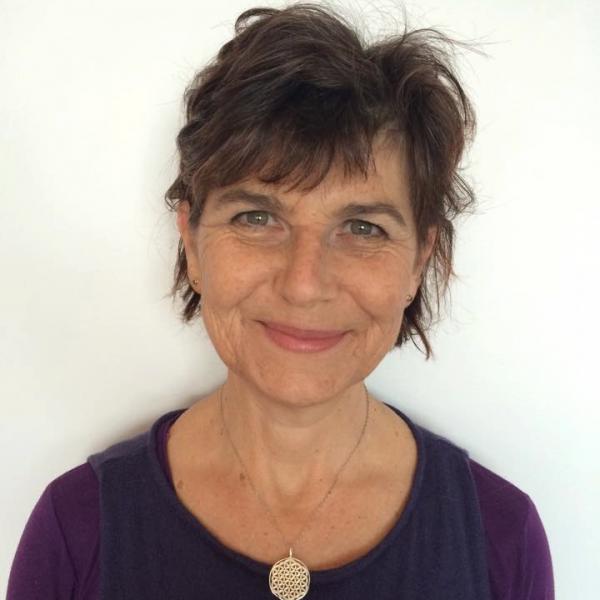 Biography
Julie has completed the Nia White, Blue, Brown Belt and Black Belt trainings and the Nia 5 Stages training. Julie is based in Mullumbimby, Northern NSW.
Julie Bartley is an accredited Nia Black Belt and 5 Stages teacher. She comes from a dance and healing arts background. She has a Diploma in Shiatsu and Aromatherapy, a Dip Ed (Prim) and has completed the Journey Practitioner Program. She brings a freshness and enthusiasm to her classes. The emphasis is to have fun, creatively express and enjoy the process of moving your bodies in ways that feel good, no matter what age or experience, in a safe and supportive way. Play is a big part of my class. I love to explore the form and freedom of Nia. Form holds the foundation whilst Freedom is the container from which to play, express and create.
"I feel so fortunate to be sharing my passion, that is Nia, a Self Healing and Self Discovery, movement, lifestyle practise. My first Nia experience woke me up to the joy of movement….something I hadn't felt since a child. I often hear folk comment after class or at trainings, "I used to Love to dance as a child. Why did I stop?"
After every Nia experience I feel more energy, joy and a sense of peace and belonging. Nia delivers a magical experience every time, it is a generous and life changing practise. 
Nia is my movement medicine and teaches me that I can chose Joy, no matter what circumstances are happening in my life. I am Grateful for Nia in bringing together like minded men and women, both locally and globally. For me, life is about connection and community.
Pricing and Details
Casual class price: $20/conc $17
5 class pass $80
Email:
Mobile: 0402 980 805
Current Classes
| Location | Class Type | Time |
| --- | --- | --- |
| 36 Stuart St, Mullumbimby NSW 2482, Australia | Classic Nia | 9am Friday |
| Ocean Shores Community Centre, Rajah Road, Ocean Shores, New South Wales, Australia | Classic Nia | 8:00am - 9:00am Monday |
| Federal Hall - Jasper Corner, 3 Federal Drive, Federal NSW, Australia | Classic Nia | 9:30am - 10:30am Thursday |
| We Move Studio, Mullumbimby NSW, Australia | Classic Nia | 9.00am - 10.00am Tuesday |