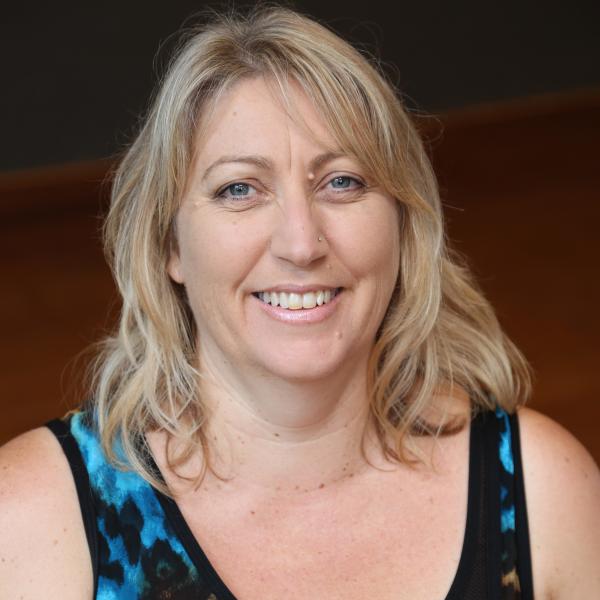 Biography
Helen has completed the Nia White, Green, Blue, Brown and Black Belt trainings.  In addition she has attended specialty classes in Nia 5 Stages, Nia FreeDance, Moving to Heal and 52 Moves training.  Helen is based in Brisbane.
"Nia is the spark that ignited my soul. Each class I take; each training I attend, that light which started out as a little glimmer shines brighter and brighter allowing me to step out in the world with greater self-confidence, self-esteem and awareness.
From the moment the first beat of music pumps out, a smile spreads across my face, my cells tingle in anticipation and my body begins to sing – Nia is a natural high that lasts all day. I get to play, yell, imagine, dance, laugh, melt, sway, sweat, crawl, roll, receive, connect, touch, feel, kick and punch my way into well-being, health and fitness. Nia is so much more than a fitness class. As a practitioner my desire is to spread the magic and awareness of Nia in the community, so others may start their own journey of self-discovery, come home to their own body and allow their soul light to shine bright."
Pricing and Details
'New to Nia' $10 first class offer.
Pricing: Casual: $17 / $12 concession, 5 and 10 class passes available at a discounted class rate.
Email:
Mobile: 0403 124 504
Current Classes
| Location | Class Type | Time |
| --- | --- | --- |
| Sandgate Town Hall, Seymour Street, Sandgate, QLD 4017 | Classic Nia | 8 - 9am Saturday |
| Sandgate Town Hall, Seymour Street, Sandgate, Queensland, Australia | Nia FreeDance | 7-8pm Thursday |
| Cnr Oxley Avenue and Hornibrook Esplanade, Woody Point 4019 | Classic Nia | 9.30 - 10.30am Friday |
| QCWA Clontarf Hall, 16 Victoria Avenue, Woody Point QLD, Australia | Gentle Nia | 9:15am-10:15am Tuesday |