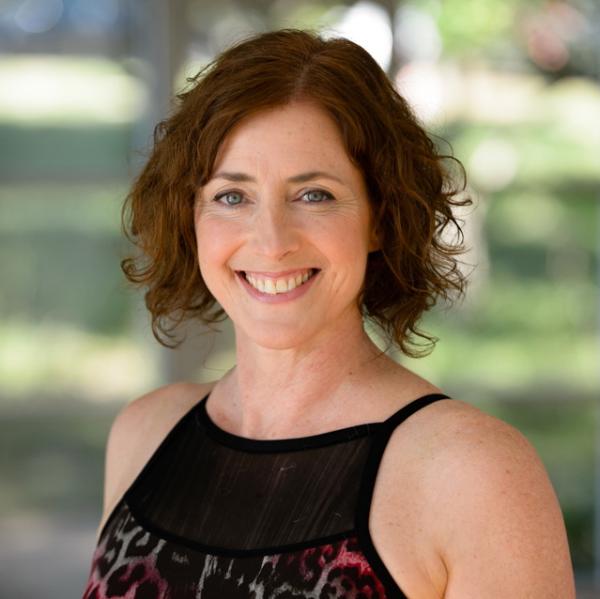 Biography
Fiona has completed the Nia White, Green, Blue, Brown and Black Belt trainings and the Nia 5 Stages training. Fiona is based in Canberra.
Fiona has always had an interest in health, human development and potential, and the field of epigenetics and epienergetics, and the central role the nervous system plays in this. She has been a practising chiropractor for 26 years.
"One of my roles as a chiropractor has been to help people to learn to live in their bodies. To bring them to greater self awareness and connection. To find a movement practise that is completely congruent with this, and one that inspires, educates and motivates people to change their bodies and their lives is such a blessing. For me, as a Nia student and as a Nia teacher, the practise of Nia has given me permission to express myself through my form and it comes from the inside out. I am inspired by something bigger than me, and I feel compelled to share it with everyone. I fell in love with Nia at my first class, and our love for each other continues to unfold and grow."
Pricing and Details
Bookings are required and will be available on Eventbrite 2-3 weeks prior to the start of the new "block" of classes.
1 Feb – 10 March 2022   6 weeks   $105.00   
Tuesdays 6.30pm – 7.30pm  Eventbrite link to register
Thursdays 8.00am – 9.00am  Eventbrite link to register
Everybody is welcome. Come and move with the perfection of who you are right now!

Space 42
7/42 Geils Court, Deakin ACT, Australia
For Nia feel free to wear any exercise or comfortable clothing that makes you feel good and free to move. Bring along a water bottle and a towel or yoga mat if you have one.
Nia is designed to be practised barefoot. If there are physical reasons not to practise barefoot, soft sole shoes can be worn.
Classic Nia is a joyful, low impact, movement class inspired by soul-stirring music.  Nia's unique blend of martial arts, dance and mindfulness gives you an energising cardio workout that benefits – body, mind, emotions, and spirit.  You will be guided to listen to your body and practice being with sensations of pleasure and ease.  Adaptable for all ages and fitness levels.  Nia meets you where you're at and invites you to move in your own body's way.