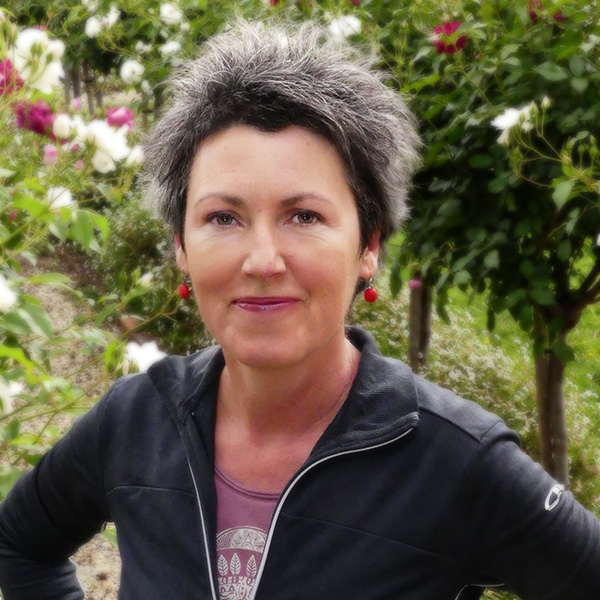 Biography
Delena is a music teacher based in Deniliquin NSW and completed the Nia White Belt, Blue Belt and 5 Stages training.. 
Delena discovered Nia through her sister Alison (a Nia teacher in Stanthorpe Qld.) "As a child I loved ballet and gymnastics and literally danced at every opportunity. However, as I grew up those opportunities to dance and move seemed to disappear. Finding Nia has been like being given permission to be a child again –  to explore, play, laugh and express myself in anyway I feel. Nia has enabled me to feel the most comfortable I have felt in my body since I was 13 and, as it is a sustainable movement practise, I envision many more years of teaching and learning about The Body's Way through Nia. There is so much joy to be had from these marvellous bodies we have been given and I feel blessed to be able to share the love, fun and magic that is part of every Nia class".
Delena creates a safe space for any Body to experience the benefits of the Nia technique. All are very welcome. Please feel free to ring her with any questions (0413 485 479), or just come along and give it a go!
The Deniliquin Club
The Deniliquin Club, George Street, Deniliquin New South Wales, Australia
For Nia feel free to wear any exercise or comfortable clothing that makes you feel good and free to move. Bring along a water bottle and a towel or yoga mat if you have one. Nia is designed to be practised barefoot. If there are physical reasons not to practise barefoot, soft sole shoes can be worn.
A Classic Nia class is a sensory-based, cardio movement class to music that blends 52 moves with martial arts, dance arts, and healing arts – body, mind, emotion, and spirit. Open to all levels.