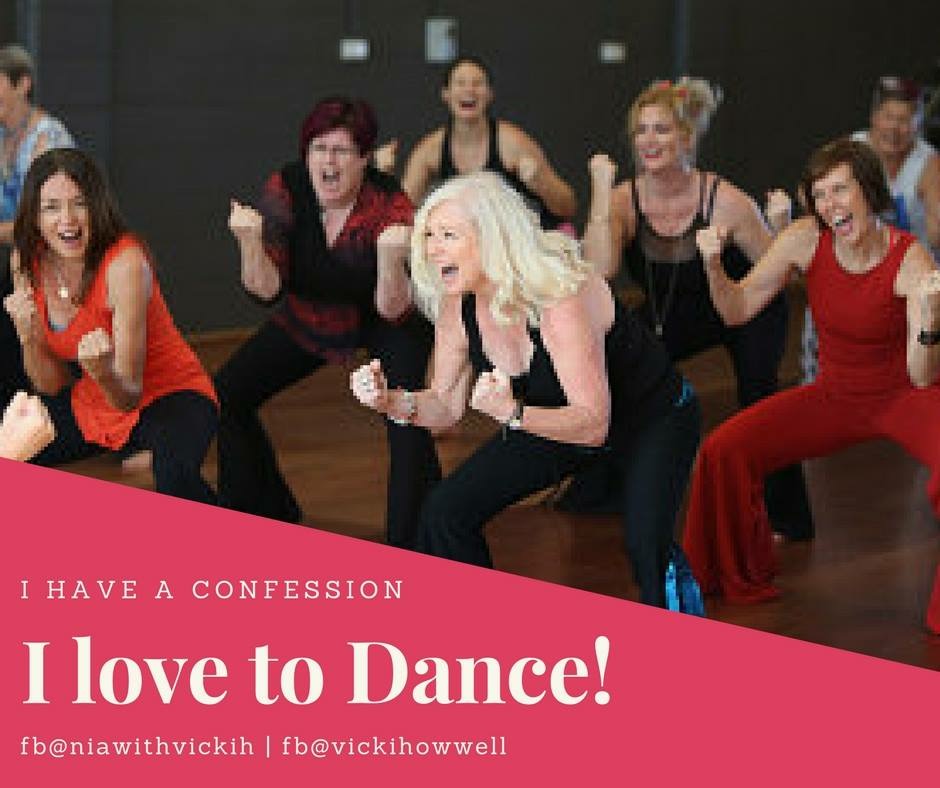 Biography
Vicki has completed the Nia White, Green and Blue Belt training's and Nia 5 Stages training. Vicki is based in the Sunshine Coast.
Sharing and teaching Nia for nine years Vicki continues to enhance her practice through further education in health, movement and well-being teachings.
Nia and Vicki came upon each other at a time when health issues were compromising her quality of life. Nia was the catalyst to help make the changes needed to achieve improved health and wellness goals with confidence. Relishing the release, freedom and uplifting sensations Nia delivers helped Vicki find a new respect for her body. Sharing her experience through Nia is a passion that drives her practice.
Vicki's purpose in sharing Nia is about YOU, helping YOU move towards and achieve your health, life and well-being goals.
Nia is an inspirational, holistic movement and fitness program, with regular practice can transform your life.
Blooming Healthy Studio
61 Bulcock Street, Caloundra QLD, Australia
Hello and welcome to Nia with Vicki H – Classic Nia Movement Class.
What to expect in class? We move and dance bare foot to inspiring world music that gets your senses pulsing! Nia offers a unique variety of moves from a joyous blend of modalities your body will love.
Easily adapted Nia is suitable for most abilities, fitness levels and body types. It really is for EveryBody.
Beginners and previous experienced eternal lovers of Nia are welcome. If you have any questions or concerns feel free to connect with me. Bookings are essential prior to your first class please.
My practice is about YOU, to help YOU move, nourish and be inspired to achieve your life and health goals with guidance, love and compassion. Here is an opportunity to let your Free Spirit soar.
What to bring? Please bring a bottle of water, towel and yoga mat if you have one.
What to wear? Anything you feel comfortable moving in freely, that makes you feel good, and is cool.
So….what are you waiting for? Get started by connecting with me to book your class NOW.
This is my passion and I just love sharing Nia and  all her benefits with you. Vicki H
Newspaper Place Maroochydore
Shop 7/1 Newspaper Pl, Maroochydore QLD 4558, Australia
For Nia feel free to wear any exercise or comfortable clothing that makes you feel good and free to move.  Bring along a water bottle and a towel or yoga mat if you have one.
Nia is designed to be practised barefoot. If there are physical reasons not to practise barefoot, soft sole shoes can be worn.
Classic Nia is a joyful, low impact, movement class inspired by soul-stirring music.  Nia's unique blend of martial arts, dance and mindfulness gives you an energising cardio workout that benefits – body, mind, emotions, and spirit.  You will be guided to listen to your body and practice being with sensations of pleasure and ease.  Adaptable for all ages and fitness levels.  Nia meets you where you're at and invites you to move in your own body's way.