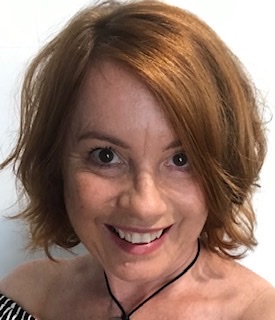 Biography
Tiffany has completed the Nia White, Blue, Brown and Black Belt trainings as well as Nia 5 Stages and Moving to Heal trainings. Tiffany is based in Melbourne.
Tiffany fell in love with Nia during her first class in 2011; "I walked out feeling energised, alive and with a big smile on my face that felt like it radiated out from every cell in my body. I knew I'd found something incredibly special.
In 2013 Tiffany took the Nia White Belt training and has been teaching ever since. Tiffany currently teaches Classic Nia classes, Moving to Heal classes and adapted classes for specific populations including residents in Aged Care (both low and high care) , people living with mental and physical disabilities and Down syndrome.  
Tiffany loves sharing Nia and being part of the Nia community. As a mother of two teenage children she finds Nia the perfect 'Me Time'. "When I step into class I forget all distractions. I can rebalance, rejuvenate, rejoice and relax."
She is passionate about wellbeing and brings Nia's philosophy of "Through Movement we find Health' into her life and classes.  Tiffany believes that movement and dance can help create a more fulfilling and harmonious life by tapping into our inner-joy, promoting physical, mental and emotional health while maintaining mobility and grace.
Current Classes
| Location | Class Type | Time |
| --- | --- | --- |
| St. Stephen's Anglican Church, 111 North Road, Brighton, VIC 3186 | Classic Nia | 9.30am Monday |
| Black Rock Civic Hall, 576 Balcombe Road, Black Rock, VIC 3193 | Classic Nia | 9.30am Friday |
| 185 Wickham Rd, Moorabbin VIC 3189, Australia | Classic Nia | SUSPENDED Tuesday |
| 185 Wickham Rd, Moorabbin VIC 3189, Australia | Classic Nia | SUSPENDED Wednesday |