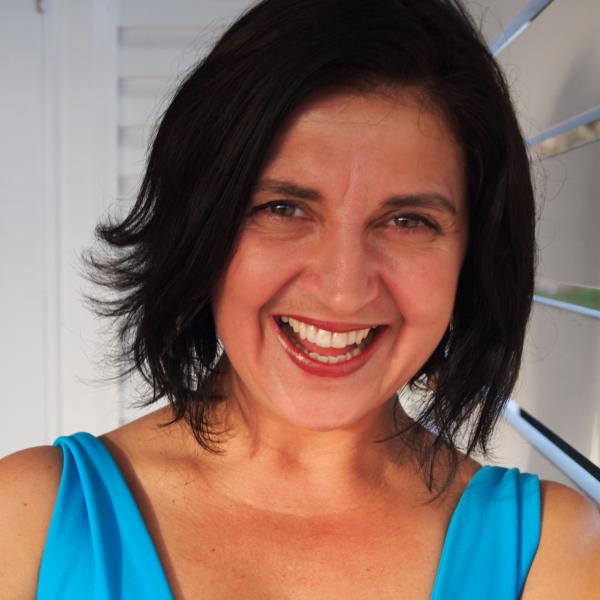 Biography
Brisbane based Oriana embodies Self-healing. She loves inspiring others to move to receive the magic of Nia Movement as Medicine – to feel better. During the Pandemic, Nia has been instrumental in sustaining mental and emotional wellbeing for Oriana and her students.
On the dance floor, Ory invites you to slip into Sensation to find your unique sense of playfulness, joy, and personal empowerment. 
In 2011 Oriana replaced her punishing gym workouts with this nurturing, healing movement that has transformed her immune and nervous systems, and added an inch to her height by organically aligning her posture.
Oriana has completed the Nia White, Green, Blue, Brown and Black Belt trainings, the Nia 5 Stages, Nia 52 Moves and Moving 2 Heal trainings.
Classes with Oriana available in Salisbury and Seven Hills
Explore Nia with Oriana on Facebook: www.fb.com/niawithoriana. 
Pricing and Details
Next Term Dates: 22 April – 17 June (9 weeks)
Casual Class:    $20/$17 conc./$15 Nia Australia Member/U18's: $10
Nia Newbies:    $40 – 3 consecutive classes 
Location:
Salisbury: Dance Pointe Studio – 14 Chrome St:

9-week pass $160* 
(Early Birds pay $150 by April 20)

5-week pass $85 * 

Join any time: bulk passes during term may be prepaid at $18 per class.


*All  passes Valid for use during current term only. 

Live casual class online:
$15 transferable to details below. 
Please Join the Group on Facebook and 'arrive' 5-10 mins prior to class starting time.
Access via this link here: Let's Dance Online! Nia with Oriana 
HOW TO PAY:
Direct Debit your Term Pass online:
Account name: Nia with Oriana
BSB: 084447 Acct No: 15-359-3425
Reference: Your Name + Day (e.g. Mon / Fri)
Mobile: 0414 078 220
DancePointe Studios
14 Chrome St, Salisbury, Queensland, Australia
Welcome to our beautiful Salisbury Nia commUnity!
This is a Hybrid Nia class, so you can dance in person with our community in Salisbury, or online via my Private Facebook group, Let's Dance Online! Nia with Oriana. Do this by joining the group prior to the Friday you wish to join, and then look out for the call just before 9.30am on the Friday morning. 
For the best sound quality, please ensure you listen either while streaming to your smart Tv, or via a Bluetooth speaker.
You can transfer your payment of $15 per online class, prior to class, via the Payment details below. 
Oriana infuses her classes with her playful, sensual spirit, so you can unwind, explore your playful side, and connect more intimately with your sacred body, and your sensory self.
She invites you to too, to slip into your sensuality, enjoy your uniqueness, and step in to your Greatness.
Come and share the magic with us!