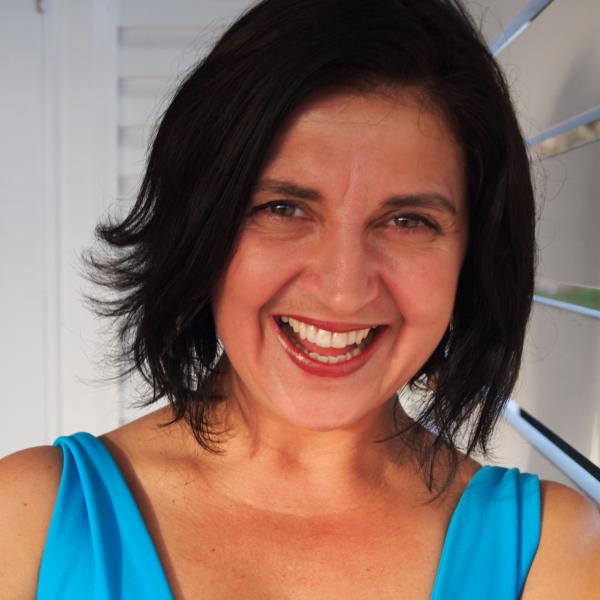 Biography
Brisbane-based Oriana loves to inspire others to slip into Sensation to find their unique brand of inner grace and personal empowerment through movement. In 2011 she replaced her punishing gym workouts with this nurturing, healing movement that has transformed her immune and nervous systems, and added an inch to her physical height by organically correcting her posture.
Oriana has completed the Nia White, Green, Blue, Brown and Black Belt trainings, the Nia 5 Stages, Nia 52 Moves and Moving 2 Heal trainings.
Oriana is inspired to help others to self heal and explore their personal potential for Joy. Explore Nia with Oriana on Facebook: www.fb.com/niawithoriana.
Classes with Oriana available in Salisbury. 
Pricing and Details
Casual Class:  $20/$17 conc./$15 Nia Australia Member/U18's: $10
Nia Newbies:    $40 – 3 consecutive classes 
TERM 4 2019 Bulk Class Passes:  Valid for use within one term. 
Locations & Dates:
Salisbury: Dance Pointe Studio – 14 Chrome St:


Next new term runs 16 July – 17 September 2021
Scroll down to see my class list on the left… 
HOW TO PAY:
Direct Debit your Term Pass online:
Account name: Nia with Oriana
BSB: 084447 Acct No: 15-359-3425
Reference: Your Name + Day (e.g. Mon / Fri)
Mobile: 0414 078 220 
DancePointe Studios QLD
14 Chrome St, Salisbury, Queensland, Australia
Welcome to our beautiful Salisbury Nia commUnity!
Oriana infuses her classes with her playful, sensual spirit, so you can unwind, explore your playful side, and connect more intimately with your sacred body, and your sensory self.
She invites you to too, to slip into your sensuality, enjoy your uniqueness, and step in to your Greatness.
Come and share the magic with us!