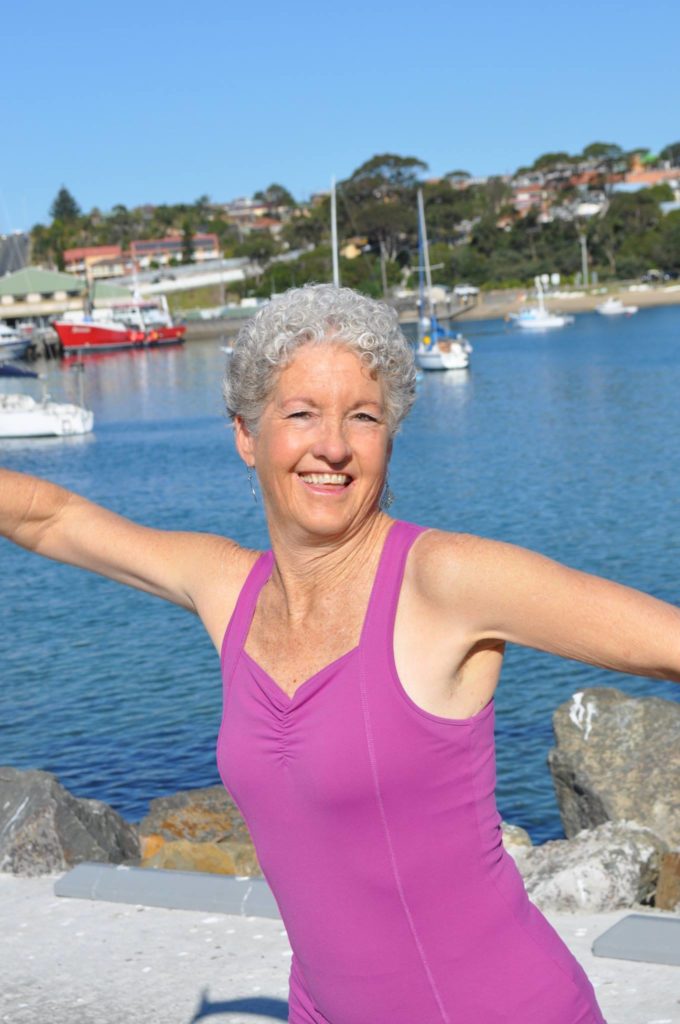 Biography
I discovered Nia in 2010 which led me to replace the  "no pain , no gain' of many years of competitive sports and fitness training with the 'sensation of pleasure'  as a guide to movement. Self healing began and I knew I wanted to dive deeper.  I have completed Nia White, Blue, Green (Art of Teaching), Brown and Black Belt trainings.  Plus 52 Moves and 5 Stages trainings.
The beauty of Nia is that it conditions your whole being. I sensed the coming together of my background in Physical and Health Education, BodyTalk and Massage Therapy with my love of Music and Rhythm.
After moving to Mollymook Beach in 2017 I stepped into Teaching Nia. My desire is to inspire others to be seduced by the music, movement and magic of Nia.
Pricing and Details
$15 per class
0417312290 
CWA Hall Milton
55 Wason Street, Milton NSW, Australia
For Nia feel free to wear any exercise or comfortable clothing that makes you feel good and free to move.  Bring a water bottle and a towel or yoga mat if you have one.
Nia is designed to be practised barefoot. If there are physical reasons not to practise barefoot, soft sole shoes can be worn.
Classic Nia is a joyful, low impact, movement class inspired by soul-stirring music.  Nia's unique blend of martial arts, dance and mindfulness gives you an energising cardio workout that benefits – body, mind emotions, and spirit.  You will be guided to listen to your body and practice being with sensations of pleasure and ease.  Adaptable for all ages and fitness levels.  Nia meets you where you're at and invites you to move in your own body's way.