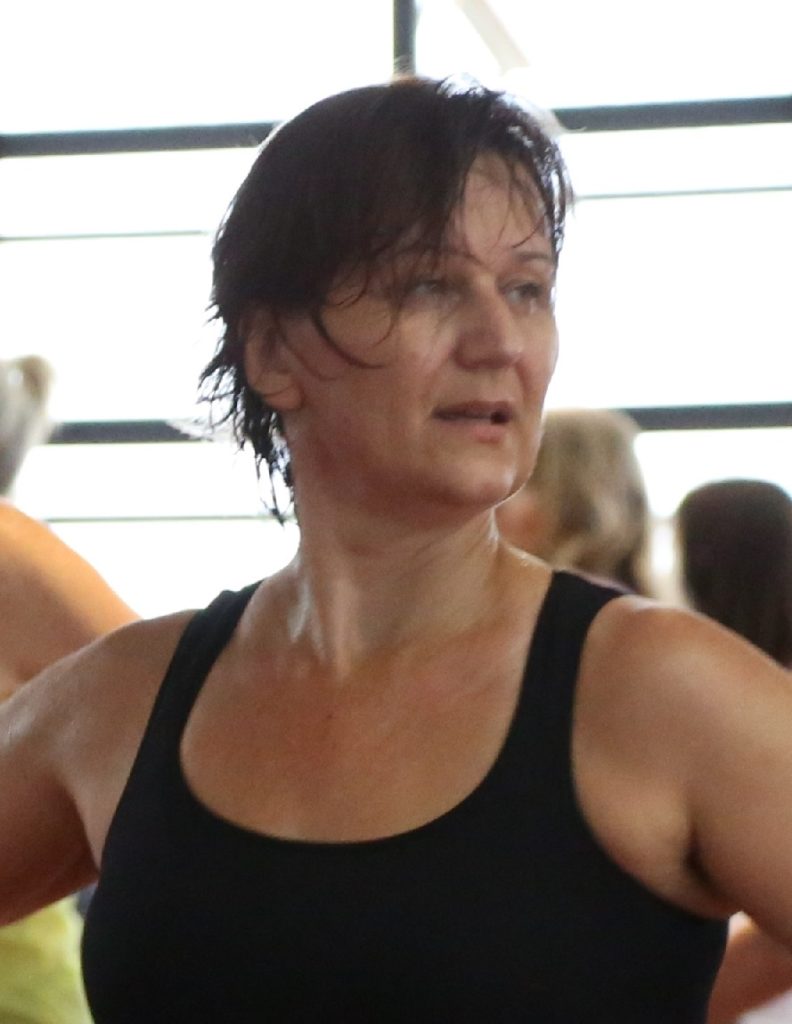 Biography
Jo has completed the Nia White, Green, Blue, Brown and Black Belt trainings and the Nia 5 Stages, 52 Moves, Art of Teaching and Moving to Heal trainings. Jo is based in Brisbane and has been teaching Nia for over 7 years.
From her very first Nia class, when she was invited to let her inner child out to dance, Jo let go of her mind-based inhibitions and truly "danced like no-one's watching". In that moment she knew there was something extremely magical about what Nia can bring to people's lives and it became her passion to share the many gifts of Nia with others.
Jo shares Nia from a place deep within, allowing her personal connection with the music, the movement and the mindfulness of the practice, to touch others and bring about their own unique class experience. Jo's expertise enables her to craft Nia sessions that take participants on a journey to healing, fitness and freedom. No two classes are ever the same. Jo's classes allow for personal attention and tailoring to individual and group needs.
Beginners are always welcome. There is no need for low level and advanced classes as Nia is designed to encourage every individual to learn how to adapt the movements to their own body's unique way, and Jo will guide you in this process.
Jo also works with community and corporate groups and organisations to provide healing and fun movement sessions and workshops. 
Pricing and Details
Nia Classes now online via Zoom

Tuesday        9.30am – 10.30am  AEST
Wednesday  6.15pm –   7.15pm  AEST
Friday            9.00am – 10.00am  AEST
From my Lounge Room to Yours
> > > > Click Here to Register  < < < <
All online classes only $10  !

Bookings essential via the Freedom Jo Nia Online Registration Page
 
Email:         
Mobile:       0423 337 337
Facebook:  Nia with Jo Behlau

STUDENT FEEDBACK ABOUT JO'S ONLINE NIA CLASSES:  
"Thanks so much for keeping Nia alive by doing online sessions during these challenging times. It was great to still be able to share in your energy and the lively classes you deliver!"
CLAIRE, Arana Hills, 19th March 2020   
 "Thank you so much for my 'lounge to lounge' Nia class this morning via Zoom. It was good to move! I have been a little inactive of late, being home so much, so it was great to dance in my lounge room with you leading the way. I had my iPad on a music stand and I could see and hear you fine. It was also great to see and talk to other participants before and after the class. Thank you ❤️" 
YOLANDA, Arana Hills, 20th March 2020 
"Thank you so much for giving us the opportunity to keep dancing via the internet. Even though our internet is not very stable I was still able to keep up with the moves.  At first I found it hard to really put my all into the class, but once I settled in I got a bit of a sweat up.  Looking forward to next week."
COLLEEN, Samford, 20th March 2020      
HOW TO PARTICIPATE IN ONLINE NIA CLASSES WITH JO:   
Classes will be held via the Zoom live video streaming application.
Your first step is to download Zoom. Here's the link:  https://zoom.us/meetings
You can use a phone, iPad, Laptop, or any other device that enables video.
Register for the Classes and Events you would like to attend.
Once registered, you will be sent a Meeting ID number.
The Zoom Meeting Room will open 15 minutes prior to the class start time, to allow for student interaction, and sound checks.
When you are ready to join the Class, open up Zoom and enter the Meeting ID.
Current Classes
| Location | Class Type | Time |
| --- | --- | --- |
| 551 South Pine Road, Eatons Hill QLD, Australia | Classic Nia | SUSPENDED Friday |
| Samford Farmers Hall, Main Street, Samford Village QLD, Australia | Classic Nia | SUSPENDED Wednesday |
| Zen Space, Mount Glorious Road, Samford Valley QLD, Australia | Classic Nia | SUSPENDED Tuesday |
| Zen Space, Mount Glorious Road, Samford Valley QLD, Australia | Moving to Heal | SUSPENDED Wednesday |
| Brisbane QLD, Australia | Nia Online | 9.30am - 10.30am AEST Tuesday |
| Brisbane QLD, Australia | Nia Online | 6.15pm - 7.15pm AEST Wednesday |
| Brisbane QLD, Australia | Nia Online | 9.00am - 10.00am AEST Friday |