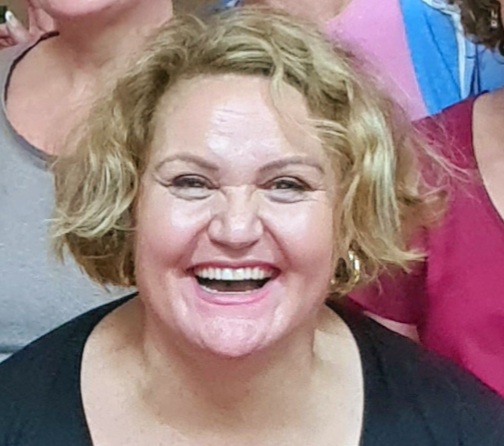 Biography
Giulia has completed the Nia White, Green, Blue, Brown, Black Belt and First Degree Black Belt trainings and the Nia 52 Moves, Moving to Heal, and Art of Teaching trainings.  Giulia is based on the Gold Coast.
"I was hooked as soon as I walked into my first Nia Dance Jam decades ago. I danced like every one was watching….with my eyes closed of course.  With self healing and several trainings later, I was able to dance with my eyes opened, smile and breathe in the potential and possibilities that this practice offers.  My body, mind and spirit are ready to step in to sharing my passion for Nia. I want to encourage others to feel alive, energised and connected to sensations they have never felt before. Nia is a self healing practice and it's more than just dancing for me."
Pricing and Details
$10 per class
No bookings required, join anytime, no prior Nia experience needed.  Nia meets you where you're at and it's designed for all ages and fitness levels.
"Healers Heal Thy Self"
Please feel free to contact me should you have any questions 
Email: 
Mobile:  04123 63 555
Burleigh Heads Qld
Burleigh Heads QLD, Australia
For Nia feel free to wear any exercise or comfortable clothing that makes you feel good and free to move.  Bring along a water bottle and a towel or a yoga mat if you have one.
Nia is designed to be practised barefoot.  If there are physical reasons not to practise barefoot, soft sole shoes can be worn.
Nia Moving To Heal – A Nia Moving To Heal class supports people dealing with a range of issues, such as illness, injury, trauma, addiction, and depression to experience mindfulness and movement as medicine.  With inspiring music, you will be guided to slow down and personalise movement for your body's way.  It is a positive and conscious path to feeling better.  Students who wish to participate while seated in a chair are fully supported.