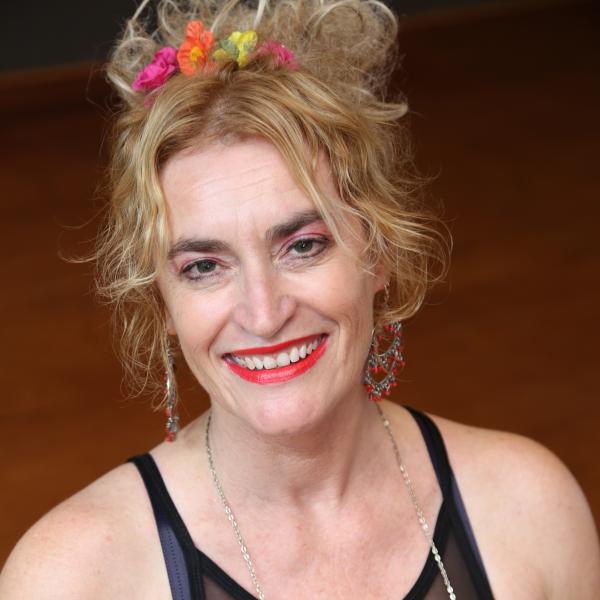 Biography
Ildika has completed the Nia White, Blue, Brown Belt and Black Belt levels and the Nia 5 Stages training. 
Ildika facilitates one Nia routine for half of the term before commencing a new routine for the rest of the term. This enables dancers to gain confidence with the choreography in "their body's way" and allows participants to focus on freeing their emotions to engage with the music and the spirit of the moment.
Ildika has a Masters in Education and is an experienced teacher. She is inspired by dancing, singing and the natural world. Ildika says: " Nia makes me aware of movement magic throughout my daily life and is the constant soother that nourishes me in mind, body and spirit. It is so good for humanity that one has to share it around!"
The Old Courthouse Gallery and Cultural Association Ipswich
75 East Street, Ipswich QLD, Australia
PLEASE NOTE: Due to COVID-19 restrictions, Nia Dance in Ipswich is now suspended.  ONLINE SKYPE classes are offered.
SKYPE classes are Thursdays 5:00 – 6:00 pm and Saturdays 10:00 -11:00 am – commencing April 2020
Classic Nia is a joyful, low impact, movement class inspired by soul-stirring music. Nia unique blend of martial arts, dance and mindfulness gives you an energising cardio workout that benefits – body, mind, emotions, and spirit.  You will be guided to listen to your body and practice being with sensations of pleasure and ease.  Adaptable for all ages and fitness levels.  Nia meets you where you're at and invites you to move in your own body's way.