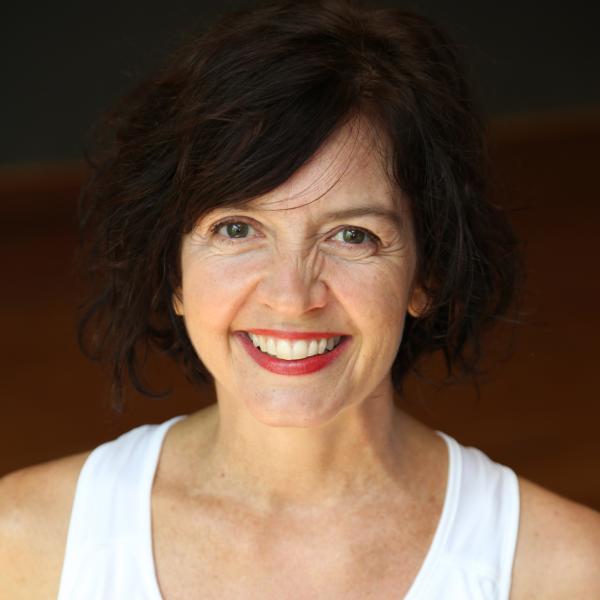 Biography
NO FACE-TO-FACE NIA CLASS UNTIL FURTHER NOTICE. CONTACT ANN FOR MORE INFO
Ever feel like you just want time for YOU? Nia is a brilliant way to receive exactly what you need in body, mind and spirit. From my very first class, I was hooked!
If you're looking for fitness, conditioning, happiness, flexibility, fun or simply to get moving again I would love to introduce you to Nia! If it's been a while, here are tips for how to start exercising again.
"The music is fabulous and the movements are simple. If you haven't done it before that doesn't matter. You're welcome to come along anytime and give it a go. Nia classes are suitable for every 'body' and no experience is necessary." Ann
When I was a little girl I loved to dance and studied ballet but following surgery on both knees as a teenager I was told I'd never dance again. When I told my husband he said 'what a load of bulls**t!'. Encouraged by him I joined a gym and discovered Nia. I fell in love straight away, the music and moves got under my skin … read more
What if it's your first time?
Expect to move your body and be prepared to experience some 'new to you' sensations. You are always invited to move in your own way and to take care of your body's needs. Nia is natural-to-the-body movement and very kind on the joints. If you're new to Nia give me a call on 0437 392 424.
Ann has completed the Nia White, Green, Blue, Brown and Black Belt trainings and the Nia 5 Stages, Moving to Heal & Art of Teaching trainings and she is a member of the Nia 5 Stages Master Teaching Faculty. 
Pricing and Details
Beenleigh at the Beenleigh Neighbourhood Centre, 10 James St, Beenleigh
Tuesdays 11.30am-12.30pm – starts 21 Jan
$5 Subsidised by Logan City Council & Centre for Women & Co as part of LiveWell Logan
Cannon Hill at the Cannon Hill School of Arts, 958 Wynnum Rd, Cannon Hill 
Wednesdays 9.15am-10.15am – Classic Nia – starts 22 Jan
Wednesdays 7.00pm-8.00pm – Classic Nia by fairy lights – starts 22 Jan
Saturdays 8.00am-9.00am – Classic Nia – starts 25 Jan
$22 casual . $18 concession . $90 six pass . $150 ten pass . $180 unlimited term pass
Please note these discounted term passes are not transferable & have expiry date 
Pre-pay by cash or direct deposit
NAB Bank Account  BSB – 084 293  Account 179527004  Graceflow
Ref : "your name"
January *PLAYful* Nia Workshops – Sat 11 & 18 from 8am-9.30am *Classes resume 21 & 22 Jan 2020
Current Classes
| Location | Class Type | Time |
| --- | --- | --- |
| Cannon Hill School of Arts, 958 Wynnum Road, Cannon Hill, QLD, 4170, Australia | Classic Nia | 7:00pm - 8:00pm Wednesday |
| Cannon Hill School of Arts, 958 Wynnum Road, Cannon Hill, Queensland, Australia | Classic Nia | 9.15am-10.15am Wednesday |
| Beenleigh Neighbourhood Centre, 10 James Street, Beenleigh, Queensland, Australia | Nia in Beenleigh | 11.30am-12.30pm Tuesday |
| 958 Wynnum Rd, Cannon Hill QLD 4170, Australia | Classic Nia | 8.00am-9.00am Saturday |