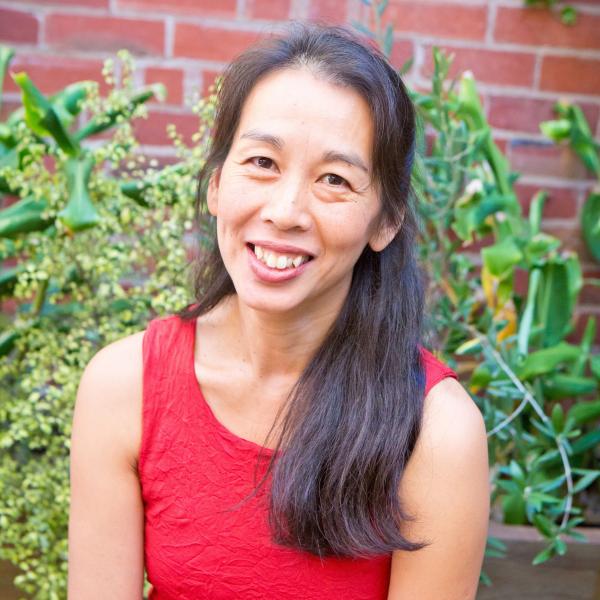 Biography
Carolyn has completed the Nia White, Blue, Brown, Black and 1st Degree Black Belt trainings and the Moving to Heal and 52 Moves trainings. Carolyn is based in Melbourne.
"Nia provides beautiful soulful movement sustenance that gets my whole being sensing unparalleled gratitude, wonder and delight"!  I had spent years dancing professionally, yet it was only upon discovering Nia, that I experienced a deep fulfilment.  The holistic approach of Nia allows so much to be embraced and explored.  The practice inspires growth, variety, learning, being in the moment and spontaneous expression!  I love sharing the exuberance of Nia and watching my students discover just how playful and healing Nia can be.  Furthermore I teach Qi Gong and Tai Chi which provides another beautiful and accessible way to bring calm, resilience, meaning and balance to one's life.
Join me as we connect, awaken and ignite your joy of living and being in your body! So much awaits you if you decide to embark on this journey.  Such a rich adventure and celebration which will have you dancing through life!" 
Pricing and Details
Mulgrave – Mondays 11.45am:
How fortunate we can come together again in person and express ourselves fully and collectively.
Please book online here or contact or call (03) 9548 3311.
You might also like to consider joining the 1.15 pm T'ai Chi class as well.  Such a lovely practice to compliment Nia and bring balance and harmony to your world.
Bookings by the term or half term only.
Mackie Road Neighbourhood House, Mulgrave
36-42 Mackie Road, Mulgrave, Victoria, Australia
For Nia feel free to wear any exercise or comfortable clothing that makes you feel good and free to move. Bring along a water bottle and a towel or yoga mat if you have one.
Nia is designed to be practised barefoot. If there are physical reasons not to practise barefoot, soft sole shoes can be worn.