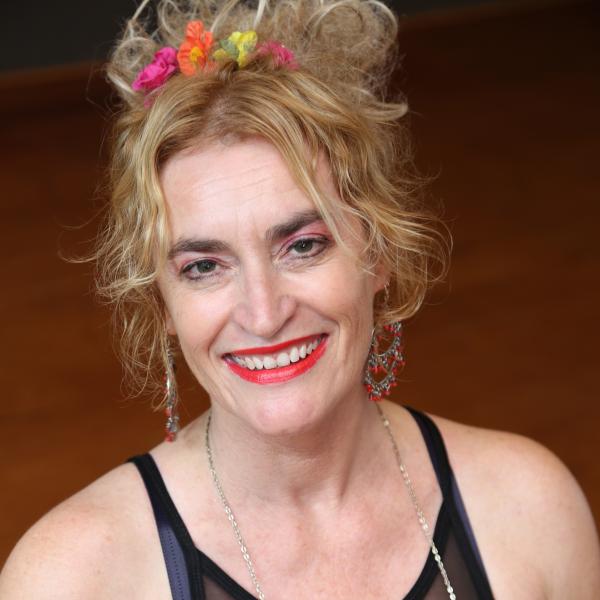 Biography
Ildika has completed the Nia White, Blue and Brown Belt levels and the Nia 5 Stages training. She will be undertaking a Black Belt in December 2018. Ildika is based in Brisbane.
Ildika facilitates one Nia routine for half of the term before commencing a new routine for the rest of the term. This enables dancers to gain confidence with the choreography in "their body's way" and allows participants to focus on freeing their emotions to engage with the music and the spirit of the moment.
Ildika has a Masters in Education and is an experienced teacher. She is inspired by dancing, singing and the natural world. Ildika says: " Nia makes me aware of movement magic throughout my daily life and is the constant soother that nourishes me in mind, body and spirit. It is so good for humanity that one has to share it around!"
Pricing and Details
Nia Dance Technique is suitable for all ages, sexes and abilities. Move in your body's way! 
In 2019 Ipswich Nia classes commence on Thursdays 5:30pm starting on 17 January.  Kenmore Nia classes commence on 10/10/18 during set terms on Wednesdays 6:00pm.  2019 Kenmore class term one: 16/01 – 03/04   Mobile: 0422 870 227 
Email: ildika@live.com.au
The Old Courthouse, Ipswich
The Old Courthouse Gallery & Cultural Association, Ipswich, QLD
The Old Courthouse is on the corner of Roderick Street and East Street. Please use the Ginn Street entrance.
A Classic Nia dance class is a sensory-based, cardio movement class to music that blends 52 moves with martial arts, dance arts and healing arts-body, mind, emotion, and spirit. Open to all levels.  Dance in your body's way!
For Nia dance feel free to wear any exercise or comfortable clothing that makes you feel good and free to move. Bring along a water bottle and a towel or yoga mat if you have one. Nia is designed to be practised barefoot. If there are physical reasons not to practise barefoot, soft sole shoes can be worn.
Kenmore Hills Community SPACE hut
Corner of Branton & Paley Sts Kenmore Hills Queensland
A Classic Nia class is a sensory dance practise based on 52 core moves of the body.  This somatic practise combines the dance, healing and martial arts with mind, body, emotion engagement to global music designed to uplift your spirit!  Modify movement to your body's way and intelligence.  
Wear comfortable clothing and take off your shoes!  BYO water bottle and mat.