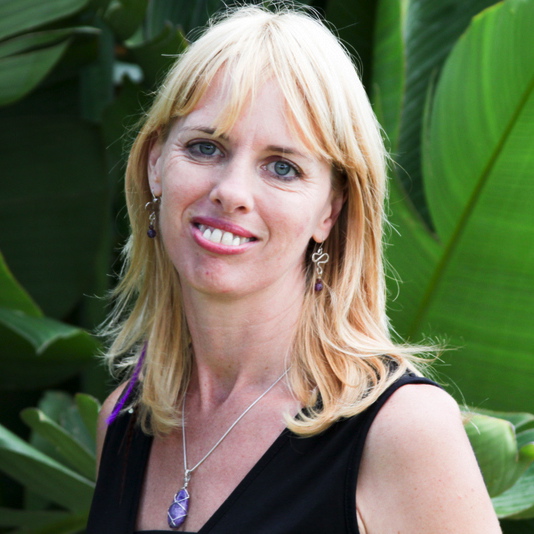 Biography
Diana discovered Nia in 2008 and knew immediately that it was something she wanted to learn and share with others.
Diana works as a massage therapist and healer and has been in this industry for over 20 yrs. She combines many different modalities of healing and massage in her work, Energy and Crystal healing, Soul Alchemy, Huna, ETF, Deep Tissue, Aromatherapy, Remedial and Pregnancy Massage. Diana creates a unique experience for every person. She also creates Art Installations for 5 Rhythms workshops and classes
Diana has had a passion for Dance Therapies for many years.; starting by practicing Gabriele Roth's body of work 5Rhythms, Butoh, 2yrs teacher training in Biodanza, Dancing Freedom and open floor.
Nia has changed her life in so many ways, allowing Diana to walk her talk and live authentically and become fitter, stronger and better co ordinated in her 50's then at any other time in her life.
Diana's passion is to bring joy, self expression, movement,
connection for health and vitality and wellbeing
Pricing and Details
Introductory offer: $30 for 3 classes, Drop in $18 class, 10 classes pass (valid for 6 months): $160.
Wed 10am Allambie Public Hall
104 Allambie Rd corner of Owen Stanley Drive
Allambie Heights
Classes continue in school holidays
Friday 10.30am Evolution Performance Space 
1/15 Falcon st 
Crows Nest
2hrs Free parking at Woolworths car park 
evolutionpc.com.au
Fri class taught alternate weeks with Sharon Todd-Miller.
Email: amberxdiana@gmail.com
Mobile: 0422 994 036
Evolution Performance Space 1/15 Falcon st Crows Nest
Evolution Performance Centre, Falcon Street, Crows Nest NSW, Australia
A Classic Nia class is a sensory-based, cardio movement class to music that blends 52 moves with martial arts, dance arts, and healing arts – body, mind, emotion, and spirit. Open to all levels.
Diana Belot and Sharon Todd-Miller co teach this class to bring you variety and stability.
They both have many years experience and have studied many different modalities of Dance therapies deepening their Practice of Nia and are passionate to share this amazing body of dance.
Every class is different, you will walk away feeling Joy, Balance, strength and Vitality
Nia is designed to be practised barefoot. If there are physical reasons not to practise barefoot, soft sole shoes can be worn. Wear any exercise or comfortable clothing that makes you feel good and free to move.
Bring water and Yoga mat
Allambie Public Hall, Allambie Heights
91 Allambie Rd, Allambie Heights NSW 2100, Australia