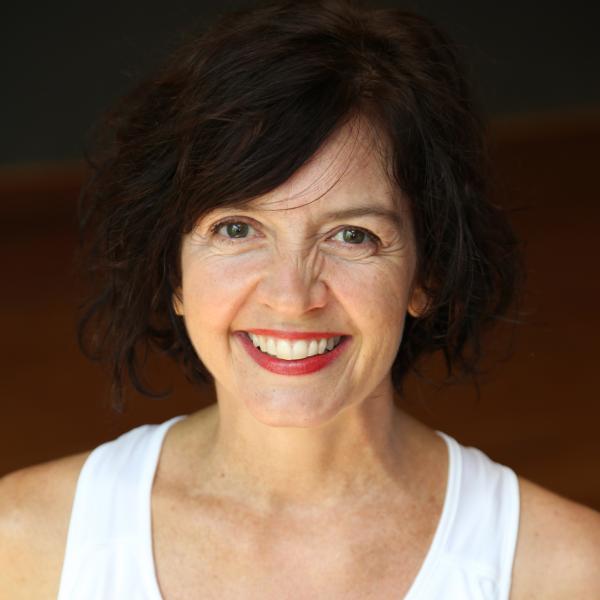 Biography
Ann has completed the Nia White, Green, Blue and Brown Belt trainings and the Nia 5 Stages, Moving to Heal & Art of Teaching trainings and she is a member of the Nia 5 Stages Master Teaching Faculty. Ann is based in Brisbane.
She discovered Nia in 2006 when she had 2 toddlers, a bad back, was very unfit and had been told she'd never dance again post-knee surgery. "From the very first class I was lit up, loved the music and couldn't get the smile off my face." Fast-forward to now, and the culmination of all those years practising Nia has brought massive transformation to Ann's body and life. She brings her unique spark of joy & playfulness to class and delights in reminding people to trust the deep wisdom of their body. 
If it's been a while since you moved your body, Nia meets you where you're at and invites you to move in your own way. Here are some tips on how to start exercising again.
"The music is fabulous and the movements are simple. If you haven't done Nia before it doesn't matter. You're welcome to come along anytime and give it a go. To learn more, give me a call on 0437 392 424. Nia classes are suitable for every 'body' and no experience is necessary." Ann
Pricing and Details
Ann's Term One 2018 Dates + Prices
Beenleigh at the Beenleigh Neighbourhood Centre, 10 James St, Beenleigh
Tuesdays 11.30am-12.30pm 
30 Jan – 27 Mar (9 weeks) $3 . Subsidised by the Logan City Council as part of LiveWell Logan
Cannon Hill at the Cannon Hill School of Arts, 958 Wynnum Rd, Cannon Hill 
Wednesdays 9.15am-10.15am – Nia 5 Stages
31 Jan – 28 Mar (9 weeks) $20 casual . $15 concession . 5 week pass $70 . 9 week pass $120
Wednesdays 7.00pm-8.00pm – Classic Nia by fairy lights
31 Jan – 28 Mar (9 weeks) $20 casual . $15 concession . 5 week pass $70 . 9 week pass $120
Fridays 9.15am-10.15am – Gentle Nia
2 Feb – 23 Mar (8 weeks) $20 casual . $15 concession . 5 week pass $70 . 8 week pass $110
All Ann's Cannon Hill Term One Classes $300
Casuals welcome anytime. No experience needed.
NB. Passes give you discounted classes. Passes are not transferable & expire at end of term.
Current Classes
| Location | Class Type | Time |
| --- | --- | --- |
| Cannon Hill School of Arts, 958 Wynnum Road, Cannon Hill, QLD, 4170, Australia | Classic Nia - (31 Jan - 28 Mar, 2018) | 7:00pm - 8:00pm Wednesday |
| Cannon Hill School of Arts, 958 Wynnum Road, Cannon Hill, Queensland, Australia | Nia 5 Stages (31 Jan - 28 Mar, 2018) | 9.15am-10.15am Wednesday |
| Cannon Hill School of Arts, 958 Wynnum Road, Cannon Hill, Queensland, Australia | Gentle Nia Class (2 Feb - 23 Mar, 2018) | 9.15am-10.15am Friday |
| Beenleigh Neighbourhood Centre, 10 James Street, Beenleigh, Queensland, Australia | Nia in Beenleigh (30 Jan - 27 Mar, 2018) | 11.30am-12.30pm Tuesday |