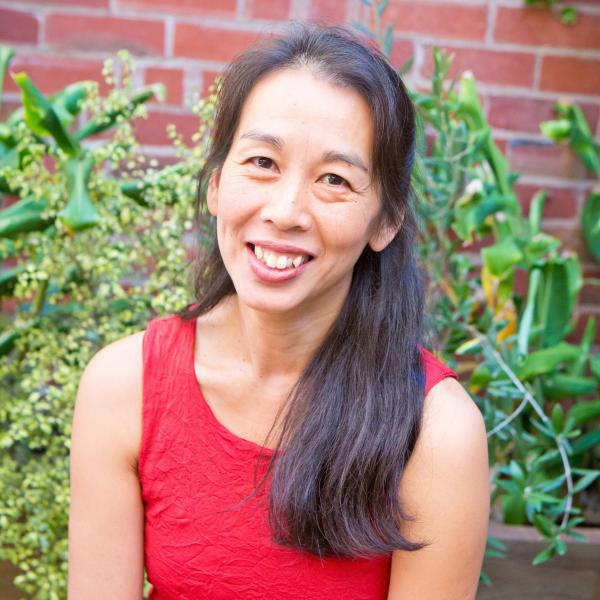 Biography
Carolyn has completed the Nia White, Blue and Brown Belt trainings and the Moving to Heal and 52 Moves trainings. Carolyn is based in Melbourne.
"Nia provides beautiful soulful movement sustenance that gets my whole being sensing unparalleled gratitude, wonder and delight"!  I had spent years dancing professionally, yet it was only upon discovering Nia, that I experienced a deep fulfilment.  The holistic approach of Nia allows so much to be embraced, explored and permissible.  The practice inspires growth, variety, learning, being in the moment and spontaneous expression!  I love sharing the exuberance of Nia and watching my students discover just how playful and healing Nia can be.  Furthermore I teach Qi Gong and Tai Chi which provides another beautiful and accessible way to bring calm, resilience, meaning and balance to one's life.
Join me as we connect, awaken and ignite your joy of living and being in your body! So much awaits you if you decide to embark on this journey.  Such a rich adventure and celebration which will have you dancing through life!" 
Pricing and Details
Mulgrave – Mondays 11.00am:
Currently on Term 1/ Easter break
2019 Term 2 (8 weeks):
29 April – 24 June. (No class on 10 June – Queen's Birthday). Cost $90/$80 (conc.)
Nia Moving to Heal class in spacious hall!  Please visit mackierdnh.org.au to book, or call 9548 3311.
Malvern East (outdoors) – Tuesdays 9.45am 

Thrilled to once again offer this refreshing morning park class in 2019.
Nia Classic Class.  Get the conditioning you require with the joy and expression that Nia offers.   Everyone welcome.
Term 1 has ended.  Term 2  recommences on 23 April.
First timers $15.  Casual rate $20.  Nia Community Members $18.
Carrum – Fridays 11.30am:
Nia Classic Class.  This is where we enjoy a wonderful dance with the wide Port Phillip bay in front of us.  Magic happens, as we tune into the beauty around and within us!
Term 1 has ended.  Term 2 recommences on 26 April.
Casual $20,  Nia Community Members ($18) or Term 2 pass $140. (9 weeks – last class 21 June)
Chelsea Beach (outdoor class) – Saturdays in Summertime 9.30am:
Our January 2019 classes were a big success!  I hope you can join us for this unique class when it returns (dates to be confirmed).
Morning Beach Nia. Imagine dancing on the beach with friends whilst the inviting water gently laps the sand and the sea air caresses your skin!  Well I LOVE the idea, so come join me for the chance to re-invent a 'trip to the beach'.  Please contact me to book your spot, and then I can direct you to the exact location. Don't miss this opportunity to blend such magic together.
Current Classes
| Location | Class Type | Time |
| --- | --- | --- |
| Carrum Surf Life Saving Club, Old Post Office Lane, Carrum, Victoria, Australia | Classic Nia | 11:30am Friday |
| 36-42 Mackie Road, Mulgrave, Victoria, Australia | Moving to Heal | 11.00am Monday |
| 16-20 Douglas Ave, Chelsea VIC 3196, Australia | Classic Nia | 9.30am Saturday |
| Ferncroft Avenue, Malvern East VIC, Australia | Classic Nia | 9.45am - 10.45am Tuesday |